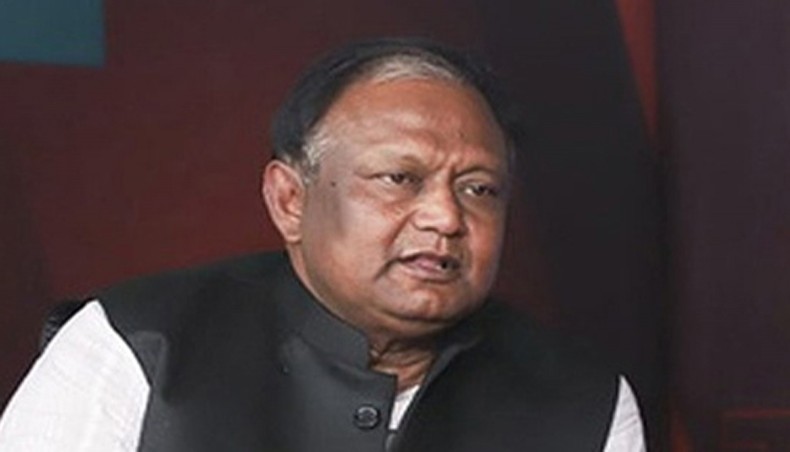 Issues of anti-dumping duty imposed by India on Bangladesh's jute goods and non-tariff barriers would be high on the agenda for the Bangladesh-India commerce secretary-level meeting to be held today in Dhaka, commerce minister Tipu Munshi said on Sunday.
Some other issues, including the restriction imposed by India on edible oil export from Bangladesh and the opening of new border markets, would also be discussed in the meeting, the commerce minister said at a press briefing following a meeting with Indian commerce secretary Anup Wadhawan at Bangladesh Secretariat.
'It was a courtesy meeting with the Indian commerce secretary. We have held an initial discussion on the problems related to customs, pricing of edible oil and certification of export goods,' Tipu Munshi said.
Bangladeshi edible oil exporters have been facing problems in exporting the item to India since January 2020 as Indian government has imposed the restriction in importing the item.
The government of India has imposed condition of adding 20 per cent value on refined edible oil to export to India.
Tipu Munshi said that they had discussed anti-dumping duty on Bangladeshi jute goods, problems in Benapole and Petrapole land ports and tapping the potential of Agartala-Akhaura border.
Quoting the Indian commerce secretary, the commerce minister said that India expressed interest to make investments in some sectors, including food processing and motor vehicles, in Bangladesh.
Regarding India's anti-dumping duty on Bangladesh's jute goods, Tipu Munshi said that they were trying to resolve the issue and India requested Bangladesh to cut the government subsidy on jute.
The commerce minister said Bangladesh is interested to sign bilateral agreements with 10 to 11 countries by 2021 as Bangladesh would lose its preferential market access after the graduation from least developed country.
'We are giving importance on Comprehensive Economic Partnership Agreement (CEPA) to remain competitive on the global market as our exports drop by $4 billion after graduation,' Tipu Munshi said.
Want stories like this in your inbox?
Sign up to exclusive daily email