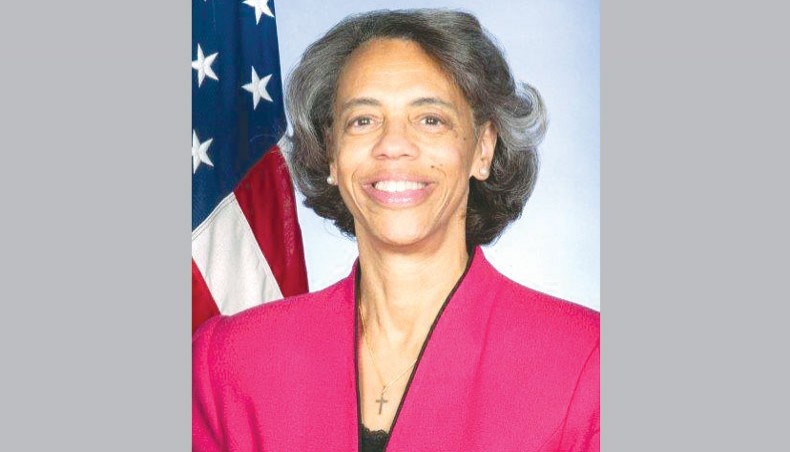 Police have recently submitted a charge sheet against nine people including a Bangladesh Chhatra League leader in the case filed for attacking on the motorcade of former US ambassador Marcia Bernicat at Mohammadpur in Dhaka on August 4, 2018.
In the charge sheet, the police said that the attackers had launched the attack suspecting that there was a conspiracy afoot against the government. The Awami League-led alliance was then in power.
Dhaka metropolitan police deputy commissioner (prosecution) Zafar Hossain said that the detective branch of the metropolitan police submitted the charge sheet about a week ago.
An official at a Dhaka court said that the police submitted the charge sheet to the Dhaka Chief Metropolitan Magistrate court against a local leader of the Bangladesh Chhatra League, Naimul Hasan, at Mohammadpur area and eight others.
The other accused are Firoj Mahmud, Mir Amzad Hossain, Shahidul Alam Khan, Muzahid, also known as Tanha, Sazu Islam, Razibul Islam, Md Siam and Oli Ahmed.
A group of miscreants attacked the car of Bernicat who was about to leave the residence of civil society advocacy group Shusashoner Jonno Nagorik secretary Badiul Alam Majumder at about 11:00pm after attending a courtesy dinner thrown in her honour at Iqbal Road in the capital's Mohammadpur on August 4, 2018.
Badiul's house was also attacked and vandalised at night after which Badiul Alam Majumder lodged a case with Mohammadpur police station in this connection.
Bernicat was appointed as the US ambassador to Bangladesh on February 4, 2015 and she left Dhaka on November 2, 2018 after her tenure ended.
The United States, after the attack, in a diplomatic note to the foreign ministry, sought a thorough investigation into the attack on the official vehicle of its ambassador in Dhaka.
The US embassy in a note to the Dhaka Metropolitan Police also said a vehicle carrying Bernicat was attacked by a group of armed people, some of whom were on motorcycles.
The ambassador's security team was able to gather the identity of two individuals of the group who shouted during the attack claiming that Badrul was involved in anti-government activities, officials said, referring to the note sent to the metropolitan police.
Right before the incident, sensing the presence of the miscreants, the police and the embassy security staff hurriedly escorted the ambassador to her vehicle.
The attackers punched two of the security personnel who were trying to obstruct them from reaching the ambassador and the vehicles of her motorcade.
The embassy also informed the foreign ministry in the note that the ambassador and her security team departed the area unharmed.
The attackers, however, hit two vehicles with sticks when the convoy was departing.
Want stories like this in your inbox?
Sign up to exclusive daily email
More Stories from Country