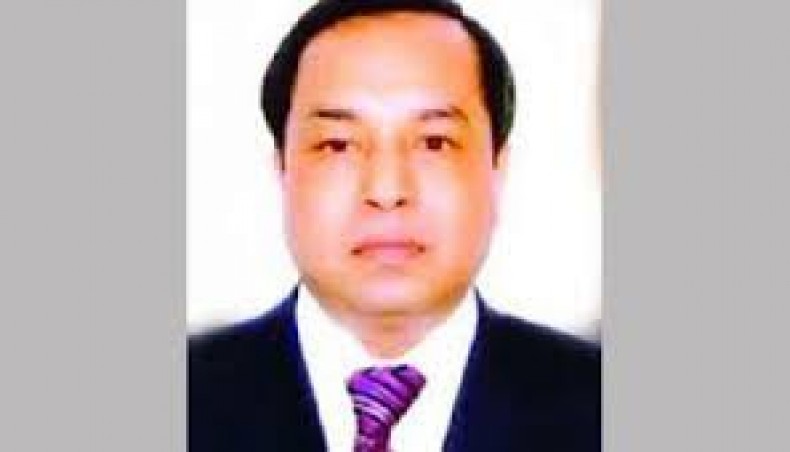 The Anti-Corruption Commission has confiscated, over the past six months, properties and bank deposits worth Tk 2,600 crore owned by the erstwhile NRB Global Bank's former managing director Prasanta Kumar Halder and his associates.
An ACC director general said that in response to the requests from the commission's investigators Gulshan Anowar Pradhan and M Salahuddin the Bangladesh Bank froze bank accounts of PK Halder and his associates involving Tk 1,100 corer and a court permitted it to confiscate their properties worth Tk 1,500 crore.
The commission investigation has found that Mercantile Bank director and Reza Group chairman AKM Shaheed Reza was the main accomplice of PK Halder, the senior ACC official said.
PK Halder transferred Tk 200 crore to some shady companies in the name of Shaheed Reza, the ACC official said.
He said that People's Leasing and Financial Services, International Leasing and Financial Services Ltd and FAS Finance and Investment Ltd siphoned Tk 352 crore to a company owned by PK Halder's associate Nowsherul Islam Bhuyan between 2015 and 2019.
Of the amount, Tk 243.2 crore was withdrawn while the rest Tk 95.2 crore has been frozen, according to the ACC official.
He said that TK 4 crore was deposited in the account of PK Halder's assistant Momtaz Begum, from which Tk 2.5 crore was withdrawn while Tk 2.69 crore has been frozen.
Some Tk 764 crore was deposited in an account of Basudeb Banerjee and of the amount Tk 462 crore was drained out while Tk 4.64 crore has been frozen, the commission official said, adding that Tk 5.35 crore was deposited in Papia Banerjee's account and Tk 4.74 crore of the amount withdrawn while Tk 61 lakh has been frozen.
On February 25, the commission confiscated huge properties, including about 7,080 decimals of land, owned by PK Halder. The lands are located in Narayanganj, Narsingdi, Cox's Bazar and Dhaka.
PK Halder is wanted in a corruption case filed by the anti-graft body in January 2020 on charges of money laundering and amassing wealth worth Tk 274.91 crore beyond his known sources of income.
He has allegedly embezzled over Tk 10,000 crore by way of taking loans from various financial institutions in the name of companies owned by him and his family members.
PK Halder was a deputy managing director of Industrial and Infrastructure Development Finance Company Limited in 2008. He joined Reliance Finance as its managing director in 2009. He became the managing director of the erstwhile NRB Global Bank, now renamed Global Islamic Bank, in July 2015.
Want stories like this in your inbox?
Sign up to exclusive daily email
More Stories from Country