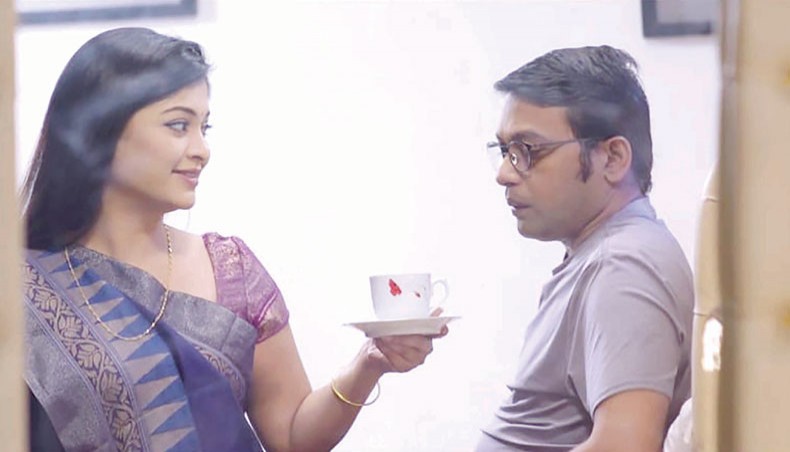 Teleplay Labanye Purna Pran, starring Anisur Rahman Milon and Sharika in lead roles, will be aired on Maasranga Television tonight at 9:00pm. It
has been directed by Ruman Runi and written by Shekhabur Rahman Sekhab.
The teleplay will give the viewers a glimpse into how conflict between mother-in-law and daughter-in-law destroys a family.
In the teleplay, Sajal and Farhana fall for each other and get married. The two wish nothing more than leading a blissful married life. However, Farhana soon gets into conflict with Sajal's mother and things get really ugly between them.
Sajal tries his best to restore the relationship but fails miserably and the story moves forward while the core issue remains unresolved.
Sajal gradually falls into depression and starts suffering from chronic stress. He suffers a stroke and develops heart valve disease. He also gets diagnosed with electromagnetic hyper sensitivity syndrome, which affects his ability to speak. His illness comes as a bolt from the blue to his family members, who begin to regret their past actions.
Want stories like this in your inbox?
Sign up to exclusive daily email