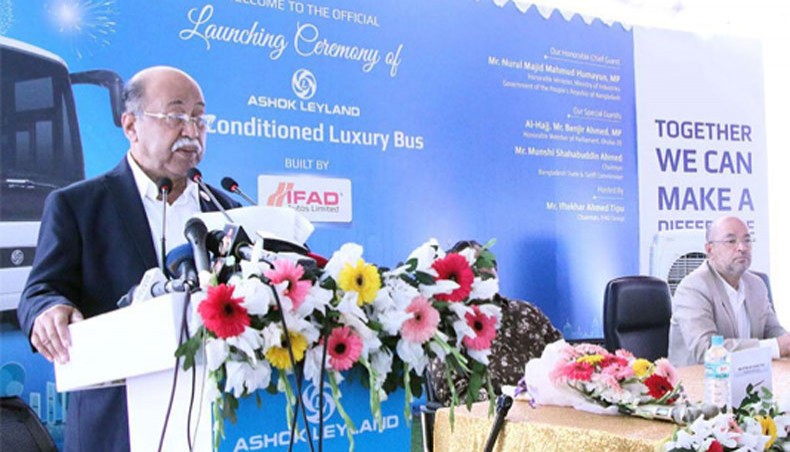 Industries minister Nurul Majid Mahmud Humayun on Thursday said that the government had taken a plan to make Bangladesh a regional automobile manufacturing hub by 2030.
'To achieve the goal, the government is giving the utmost importance to the development of the automobile industry. The automobile industry entrepreneurs should come forward more to this end,' he said.
The minister said this while speaking as the chief guest at the inauguration of an air-conditioned bus, commercial bus body and truck cabin manufacturing factory of IFAD Autos Limited Bangladesh, said a press release.
Humayun said that Bangladesh was creating domestic demand in the automobile industry and increasing the export capacity of domestically-produced automobile products.
He expressed the hope that the automobile industry would play an important role in achieving the Sustainable Development Goals by 2030.
Humayun said that IFAD Autos Limited had been making significant contributions to the country's transport sector for almost three decades.
Due to the quality, he said, the products of IFAD Multi Products of IFAD Group are being exported to 32 countries across the world.
State minister for disaster management and relief Md Enamur Rahman, lawmaker Benjir Ahmed and Bangladesh Trade and Tariff Commission chairman Munshi Shahabuddin Ahmed attended the function as special guests.
IFAD Group chairman Iftekhar Ahmed Tipu presided over the function.
Want stories like this in your inbox?
Sign up to exclusive daily email
More Stories from Trade & Commerce