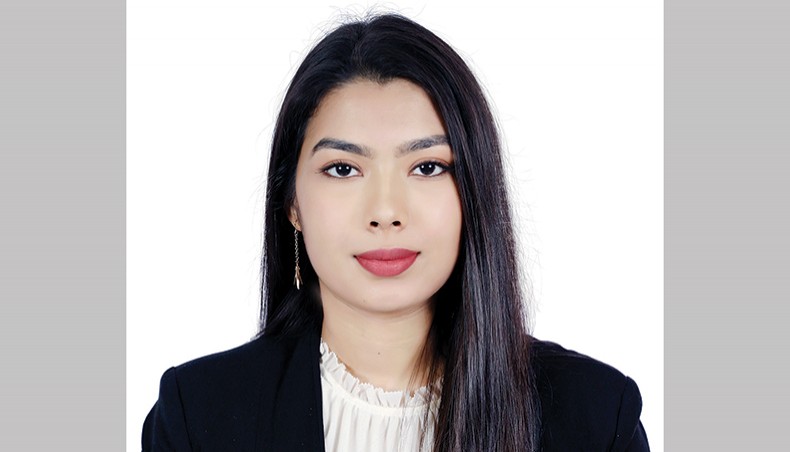 Fabiana Aziz has joined Partex Star Group as a deputy managing director recently, said a press release.
Fabiana Aziz has received British standard business education from the University of Westminster, UK with a bachelor's degree in business management and a post-graduate degree in marketing management.
As part of the preparation of her current role, Fabiana took intense responsibilities in various educational organisations during her stay in UK.
She specialises in digital marketing, communication strategies in international business and market competitions.
Fabiana is the granddaughter of Partex Group founding chairman, the late MA Hashem, and the eldest daughter of Partex Star Group managing director Aziz Al Mahmood.
On Fabiana's joining the business, Aziz said, 'I am hopeful and thrilled to onboard Fabiana Aziz as part of a new generation to continue the Partex Star Group's legacy. Fabiana's international exposure and modern-day business knowledge will take the third-generation business to new heights.' — New Age
Want stories like this in your inbox?
Sign up to exclusive daily email
More Stories from Miscellany