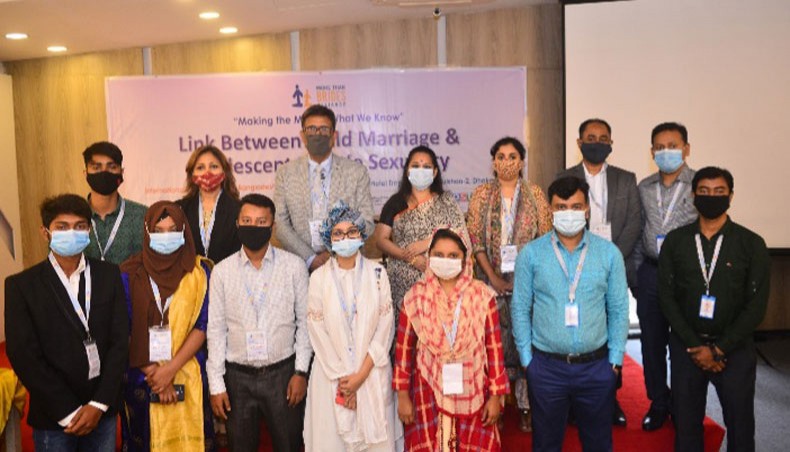 A three-day international learning session titled 'Link between child marriage and adolescent female sexuality' started in Dhaka on Tuesday.
Population Services and Training Centre is organising the programme.
The learning session is part of a project titled 'More than Brides Alliance- Making the most of what we know'.
PSTC is the country coordinator of the event while Oxfam, Simavi, Population Council and Save the Children have been working as the global partner of the project, said a release.
A national learning event regarding the issue was organised in November 2020 as well.
This year, participants from nine countries— Bangladesh, Ethiopia, Nepal, Niger, Uganda, Malawi, Mali, India and Pakistan— are joining through virtual platforms due to the COVID-19 situation.
Executive director of PSTC Noor Mohammad, head of programme Mahbub Alam, and professor of Department of Population Sciences, University of Dhaka Bellal Hossain were present as discussants on the first day.
In the introductory speech, Noor said, 'We are going to learn about various activities regarding child marriage related issues from different countries which will help us in our future activities. I wish we could arrange this even with the physical presence of the participants'.
The international coordinator of the event, Jan Apperloo, also joined at the introductory session with his video speech.
Want stories like this in your inbox?
Sign up to exclusive daily email
More Stories from Country