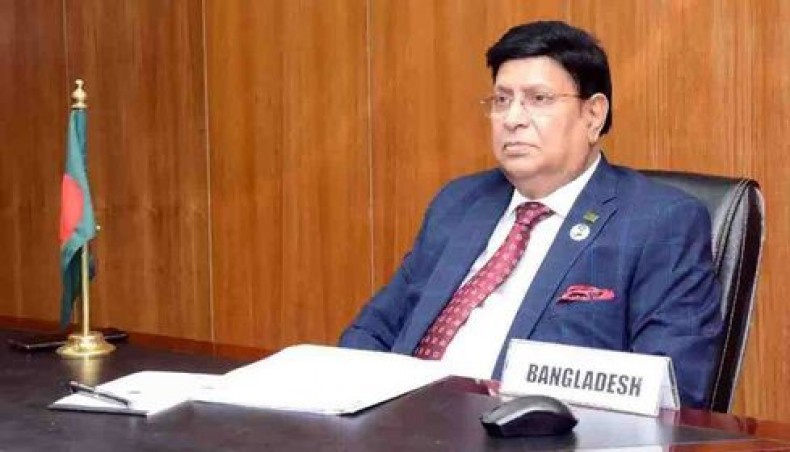 Foreign minister AK Abdul Momen on Monday expressed his astonishment at the media coverage of the statement of the envoys of 13 member-states of the Organisation for Economic Co-operation and Development.
'It is a matter of astonishment that some foreigners expressed their concern over a death and you have given it coverage,' Momen told journalists at the ministry. 'You should stop publishing this kind of nuisance.'
The minister said this replying to a question on the statement of 13 foreign envoys on the death of writer Mushtaq Ahmed in custody.
Many people die in the US in random shooting in schools and shopping malls, but no one [foreign ambassadors] raises question about it, he added.
Ambassadors and mission chiefs of Canada, Denmark, European Union, France, Germany, Italy, Netherlands, Norway, Spain, Sweden, Switzerland, United Kingdom and United States on February 26 issued a joint statement expressing their grave concern about the death of Mushtaq Ahmed in custody and called for an independent inquiry into the matter.
Writer Mushtaq died in Kashimpur High-Security Jail in Gazipur on February 25 night.
It was the first death of a person in prison after being detained under the Digital Security Act.
Want stories like this in your inbox?
Sign up to exclusive daily email
More Stories from Foreign affairs