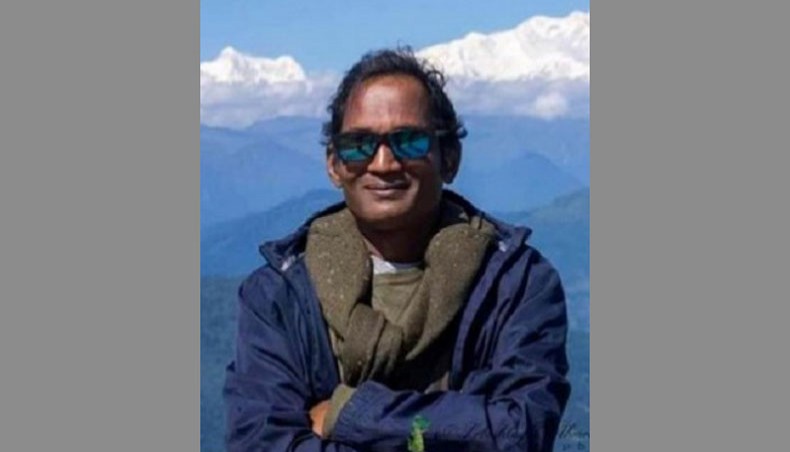 The High Court on Monday said that it would give an order on Wednesday on the bail prayer of award-winning cartoonist and human right activist Ahmed Kabir Kishore, who has been detained for 10 months in a case filed under the Digital Security Act.
The online bench of Justice M Enayetur Rahim and Justice Md Mostafizur Rahman also asked Kishore's lawyer Jyotirmoy Barua to submit to it on Wednesday an affidavit on the death of human rights activist and writer Mushtaq Ahmed, a co-accused in the case filed allegedly for criticising the government's inaction in tackling the coronavirus situation.
Mushtaq, Kishore, Rastra Chinta organiser Didarul Islam Bhuiyan and Dhaka Stock Exchange director Minhaz Mannan Emon were arrested on May 5, 2020 on the same allegation.
Mushtaq, awaiting hearing of his bail prayer by the High Court, died at the high-security Kashimpur jail on February 25 evening.
According to a prison officer, Mushtaq and Kishore shared a room in the prison until Mushtaq's death.
On January 21 Mushtaq and Kishore jointly petitioned the High Court seeking their bail in the case.
Jyotirmoy on Monday prayed for Kishore's bail, dropping Mushtaq's bail prayer from the hearing list as he was a deceased.
Kishore is ill, his right ear is almost inactive and his left leg has an infection due to torture in the custody, Jyotirmoy stated in the bail prayer.
'We had brought the matter of Kishore's illness to the Dhaka Metropolitan Sessions Judge Court seeking his bail on January 6 but it denied bail,' Jyotirmoy said, adding that Mushtaq died in custody suffering from illnesses as he was also denied bail.
Deputy attorney general Sarwar Hossain Bappi told the court that he needed time to update the court on the status of the case after talking with the investigation officer.
Jyotirmoy said that Ramna police station's sub-inspector Jamshedul Alam had submitted a charge sheet against Mushtaq, Kishore, Didar and eight others on January 15 in violation of the Digital Security AC as the law stipulates that a charge sheet should be submitted in maximum 105 days with taking permission from the cyber tribunal.
Want stories like this in your inbox?
Sign up to exclusive daily email
More Stories from Country