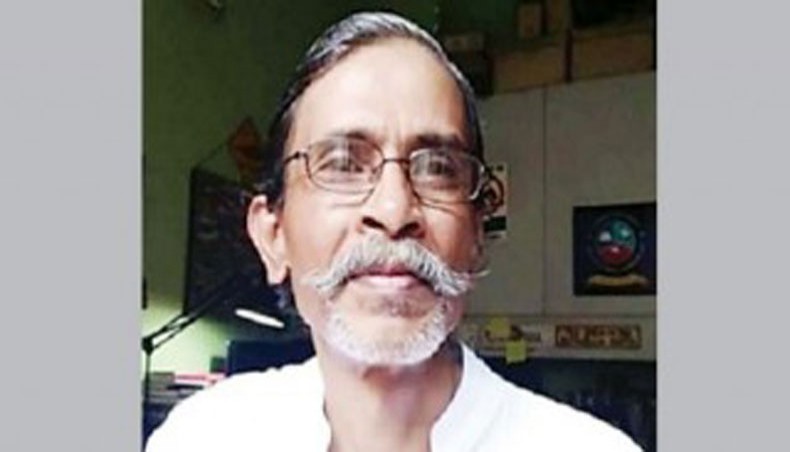 Fifty one academics, writers, journalists and rights activists have demanded a judicial probe into the death of writer Mushtaq Ahmed in jail.
In a statement on Sunday, they also protested at the recent arrests in Dhaka and Khulna for protesting against the death of Mushtaq and demanded immediate release of the arrested students and activists.
The civil society members termed the death of Mushtaq as 'killing by the state' as he became ill in jail being detained there for 295 days under the 'repressive' Digital Security Act.
'A proper, acceptable and independent rights-based judicial inquiry must be initiated to probe the allegation raised by citizens that writer Mustaq was pushed towards death gradually by torturing him mentally in jail,' said the statement.
The statement also asked for immediate repeal of the DSA, withdrawal of the cases filed under the DSA and an end to the tortures on people in the name of remand under the act.
Gonoshasthaya Kendra founder Zafrullah Chowdhury, Jahangirnagar University professor Anu Muhammad, Dhaka University professors Asif Nazrul, CR Abrar and Zobaida Nasreen, photographer Shahidul Alam, writer Rehnuma Ahmed, Manusher Jonno Foundation executive director Shaheen Anam, rights activists Farida Akter and Khushi Kabir, Bangladesh Environmental Lawyers Association chief executive Syeda Rizwana Hasan, rights activists Adilur Rahman Khan, Nur Khan, and New York-based Global Centre for Advanced Studies vice-president professor Azfar Hussain, among others, signed the statement.
The statement also demanded immediate bail of cartoonist Ahmed Kishore, arrested under the DSA, and ensuring a trial under the Torture and Custodial Death (prevention) Act for torturing the cartoonist.
Writer Mushtaq died in Kashimpur High Security Jail in Gazipur on Thursday night and it was the first death in prison after being detained under the DSA.
He had been denied bail for six times as the police pressed a charge sheet in a Dhaka court against him, cartoonist Kishore, and Rashtrachinta Dhaka coordinator Didarul Bhuiyan in the case under the DSA.
Mushtaq and three others were arrested on May 6, 2020 under the DSA case filed with the Ramna police station on charge of tarnishing the image of the country's founding president Sheikh Mujibur Rahman, hurting the spirit of the liberation war and spreading rumours about the government response to COVID-19 and the army and other security forces on social media.
He was later shifted to the high security jail on August 24, 2020 from the Dhaka Central Jail.
Mushtaq's death sparked immediate protests with many political parties, rights organisations, civil society groups and students' rights group demanding scarping of the DSA.
In Khulna, the police arrested Sramik-Krishak-Chhatra-Janata Oikya Parishad convenor Ruhul Amin Friday night under a DSA case for his Facebook posts over Mushtaq's death in jail.
Hours before that, the police attacked a torch procession in Dhaka University and arrested seven activists of left-leaning students' organisations.
Want stories like this in your inbox?
Sign up to exclusive daily email
More Stories from Politics