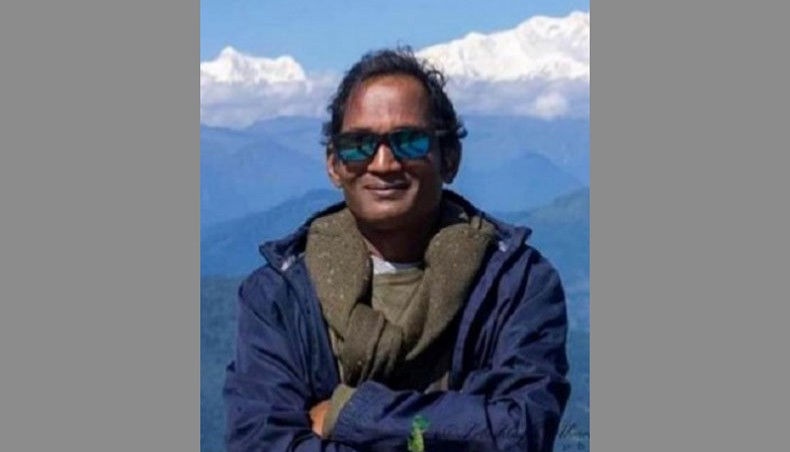 A Dhaka Metropolitan Magistrate Court on Sunday rejected a police plea seeking the court's permission to take cartoonist Ahmed Kabir Kishore under their custody for interrogation in a case filed under the Digital Security Act with the capital's Ramna police station.
Metropolitan magistrate Mohammad Jasim passed the order after hearing the petition filed on February 23 by Counter Terrorism and Transnational Crimes Unit sub-inspector Afsar Hossain seeking a three-day remand for Kishore for the 'sake of proper investigation into the case'.
Kishore has been in jail since his arrest in May 2020 and his bail plea has been rejected six times during his detention for nearly 10 months.
In his case lodged on May 5, 2020, Rapid Action Battalion-3 warrant officer Abu Bakar Siddique named 11 people and five to six unidentified people on charge of tarnishing the image of the country's founding president Sheikh Mujibur Rahman, hurting the spirit of the liberation war and spreading rumours about COVID-19 and the army and other security forces on social media.
In the charge sheet pressed by the police to the Cyber Tribunal in the case on February 9, Kishore is a co-accused in the case with Rashtrachinta Dhaka coordinator Didarul Bhuiyan and writer Mushtaq Ahmed, who died in jail on February 25 evening that sparked protest against the DSA.
On the same day, the court's public prosecutor filed a petition to the tribunal seeking further investigation into the case as the names of the eight people had been dropped and the court on the following day allowed the petition and asked the CTTC to conduct further investigation.
Bangladesh Cartoonist Association forms a human chain demanding scrapping of the Digital Security Act and the release of cartoonist Kishore in front of the National Museum in Dhaka on
Sunday. — Focus Bangla photo
Want stories like this in your inbox?
Sign up to exclusive daily email
More Stories from Country