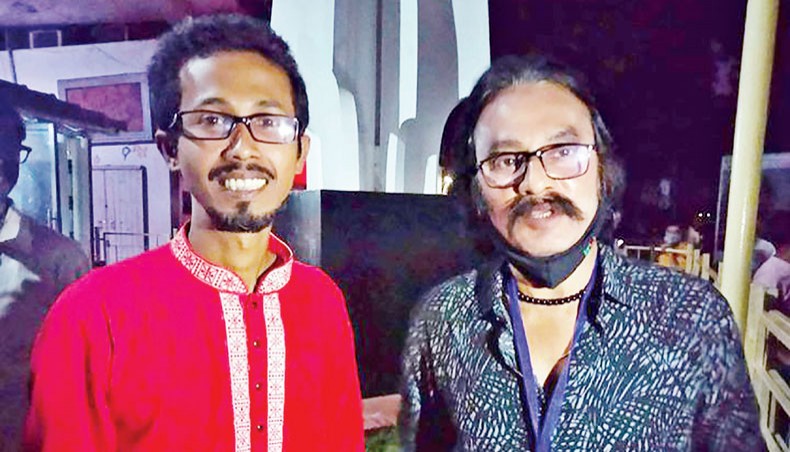 Popular teleplay makers Salauddin Lavlu and SM Kamruzzaman Sagar have been respectively elected the president and general secretary of Directors' Guild for two years.
Salauddin Lavlu, Ananta Hira and Dipu Hazra contested for the post of president. Salauddin Lavlu got 170 votes whereas Ananta Hira got 149 votes and Dipu Hazra got 12 votes.
Kamruzzaman Sagar and Mohammad Mostafa Kamal Raj contested for the post of general secretary. Kamruzzaman Sagar got 170 votes and Mohammad Mostafa Kamal Raj got 161 votes.
A total of 359 teleplay makers cast their votes in the election, which was held at Bangladesh Film Development Corporation on Friday.
Chief election commissioner S M Mohsin announced the election results on Friday night. Noted actor Naresh Bhuiyan and playwright Masum Reza carried out the charges of election commissioners.
Masum Aziz, Rafiq Ullah Selim and Faridul Hasan were elected vice-presidents of Directors' Guild whereas Piklu Chowdhury and Firoz Khan were elected joint general secretaries, Ferrari Amit was elected organisational secretary, Shaheed Un Nabi was elected publicity and publication secretary, Mostafa Manon was elected training and archive affairs secretary, Anisul Haque Emal was elected information and technology affairs secretary, Mahmoud Akkas was elected law and welfare secretary and Golam Muktadir Shan was elected office secretary.
Besides, Sazzad Hossain Sony was elected finance secretary and Abu Hayat Mahmud, Imraul Huda Rafat, Anisuzzaman Anis, Mahmudunnabi, Tariq Muhammad Hasan, Mostafizur Rahman Suman and Hafizur Rahman Suruj were elected executive committee members uncontested.
Want stories like this in your inbox?
Sign up to exclusive daily email