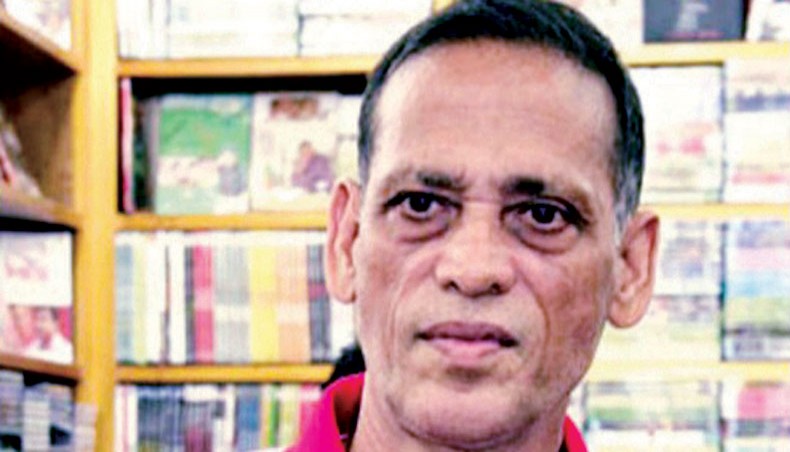 Today is the 71st anniversary of birth of the late freedom fighter and pop music pioneer Azam Khan.
Mahbubul Haque Khan, popularly known as Azam Khan, was born on February 28, 1950 in Dhaka.
Azam Khan fought in the War of Independence under sector-2 and participated in various guerilla operations in Dhaka including Operation Titas.
After the war, Azam Khan and his friends formed a pop music band called Uchcharan. He was the vocalist of the band.
His first stage performance was held at Notre Dame College in 1972. He also performed on BTV in the same year.
Azam Khan became extremely popular all over the country for his unique singing style.
His songs namely Ore saleka ore maleka, Jibone kichhu pabona re, Ami jare chaire, Ashi ashi bole tumi, Obhimani, Rail line-er bostite, Hei Allah hei Allah re and Alal O Dulal are still popular among music lovers.
Besides, he rendered playbacks for many films and also acted in Hiramon and Godfather.
Azam Khan received Best Pop Singer Award in 1993, Television Audience Award in 2002, Award of Council of Urban Guerilla, Dhaka 71 and Freedom Fighter Award. He was awarded Ekushey Padak posthumously in 2019.
He died on June 5, 2011 at the Dhaka CMH hospital aged 61 after suffering from lung cancer.
Want stories like this in your inbox?
Sign up to exclusive daily email