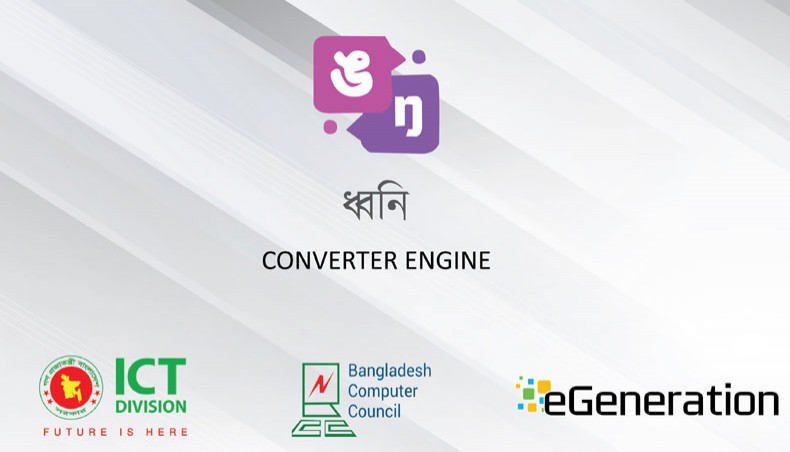 Software solutions company eGeneration successfully implemented 'Dhowni,' a Bangla to International Phonetic Alphabet converter, for the ICT Division.
'Dhowni' uses technologies like Artificial Intelligence, Machine Learning and Natural Language Processing for the conversion.
The IPA or international phonetic system is an international phonetic transliteration system that standardises the representation of all sounds in all languages across the world in one script.
State minister for ICT Division Zunaid Ahmed Palak inaugurated 'Dhowni' at a virtual event on February 27.
Establishing Bangla as the official language of the United Nations requires a variety of technology resources, including real-time automatic speech-to-speech machine translation.
Zunaid said, 'Our purpose is to establish Bangla as a leading language on the global platform, in particular, the digitalisation of Bangla language. Dhowni will help all the native speakers of Bangla, including ethnic groups and people with speech-sight-hearing disabilities.'
Shameem Ahsan, managing director, eGeneration, and Md Nurul Huda, senior director, AI and NLP, eGeneration, addressed the programme among others, said a press release on Saturday.
Want stories like this in your inbox?
Sign up to exclusive daily email
More Stories from Miscellany