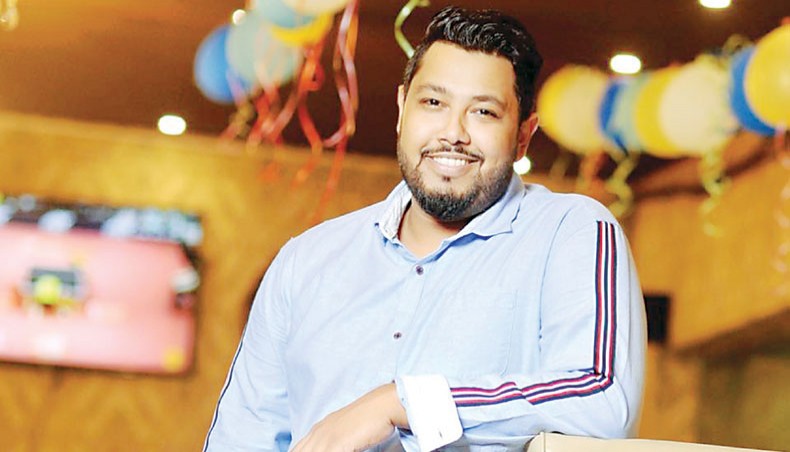 Popular singer Protik Hasan said he aspires to win hearts of younger generation music lovers through his songs.
'The thing I am not after overnight success. I am an individual who aspires to leave an impression on the minds of the younger generation through music. I want to carve out a niche for myself in the country's music scene rendering quality songs,' Protik Hasan told New Age.
Protik, who was born and raised in a culturally-inclined family, was drawn to music at an early age. His father, the late renowned musician Khalid Hasan Milu, is his greatest inspiration.
'Music has always been a part of my life. I grew up playing different musical instruments, specially the keyboard. But, it was after completing my higher secondary examination that I started taking music and singing seriously. I worked with my father in the early days of my musical career. I have learnt a lot from him. He remains my greatest inspiration,' mentioned Protik Hasan, who came into the limelight after his first solo album Bhalobasa Chai was released in 2005.
'The song Ei Anandamay Din from my first album Bhalobasa Chai, which was released in 2005, became a huge hit. The song was written by Liton Adhikari Rintu and was composed by Ali Akbar Rupu. The album's success provided a much-needed boost to my career and helped me secure a footing in the music scene,' said Protik, who has released several other solo albums, namely Moner Manush, Tumi Nei Kichhu Nei, Bhalobasi Bese Jabo, Projapati Chokh, Prem Madol and others.
Protik's songs Achin Pakhi, Tore Bhalobasa Noyre Bhalo, Preme Jochona, Beainsab, Discowali, Girlfriend Er Biya, Kababer Haddi, Premer Khela, Dure Na Kachhe, Mon Asohay, Asamaye, Se Ki Bujhe and others have garnered millions of views on different YouTube channels.
The singer's latest venture includes music videos of four songs, including Mon Korla Tumi Churi, Etota Bhalobasi, Ami Tomar Babu Tumi Amar Baby and Porokal, which were released under the banner of different music labels on YouTube marking Valentine's Day.
'I released four songs for younger generation music lovers marking Valentine's Day. Everyone worked really hard on the songs and our efforts have been worth it as the songs have received good response from younger generation music lovers,' said Protik.
Protik has also lent his voice to a number of playback songs for films awaiting release this year.
'I have lent my voice to a number of playback songs for films which will be released during Eid and throughout the year. I also sang a few numbers of TVCs,' said Protik, who also portrayed a minor character in the film Mon Chhuyechhe Mon.
He also spoke about the impact of COVID-19 on his career.
'The music arena was hit hard by the COVID-19 outbreak. Though I wanted to release a number of music videos in 2020, I had to postpone everything due to the sudden coronavirus outbreak. I want to release those music videos this year and looking forward to releasing two new songs in March,' ended Protik.
Want stories like this in your inbox?
Sign up to exclusive daily email