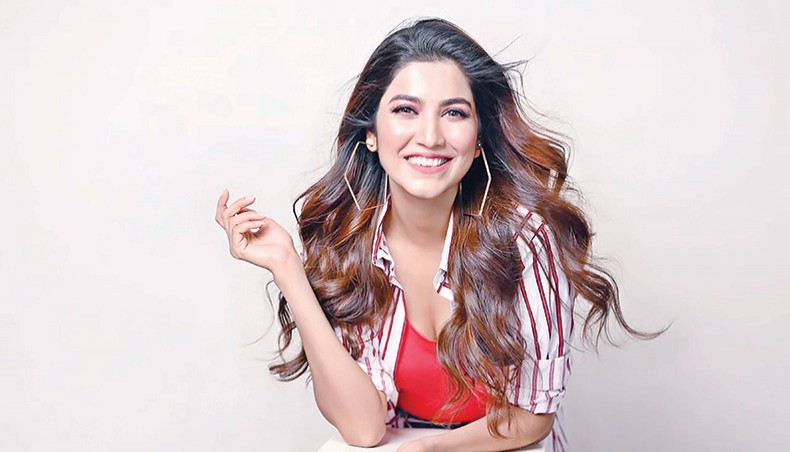 Sayeda Tithee Omni will play the character of Nabanita in upcoming big budget films Masud Rana and MR-9.
Both Masud Rana and MR-9 are based on the popular Bangladeshi spy thriller series with the same name. The films will follow the adventures of fictitious Bangladeshi spy Masud Rana. Earlier, one Masud Rana novel named Bismaran was adapted into a film in 1974.
Masud Rana will be produced for Bangladeshi viewers while MR-9 will be released for international audience in English. The budget of MR-9 is $ 9.2 million while the budget of Masud Rana is Tk 3.5 crore.
'I am looking forward to playing the role of Nabanita in both Masud Rana and MR-9. I have been preparing myself for playing the character. I am attending fighting acting classes and others. I will make my silver screen debut with the films. Earlier, I worked as a model for different renowned clothing brands in Bangladesh including Yellow, Aarong and Freeland. I urge all to pray for me,' Sayeda Tithee Omni told New Age.
Masud Rana's shooting will begin tomorrow. It will be directed by Saikat Nasir and shot in Chattogram, Rangamati, Bandarban, Cox's Bazar, Dhaka and Indonesia. Rasel Rana will play the role of Masud Rana and Puja Cherry will portray Sohana in the film.
MR-9 will be made in Hollywood. It be will be directed by Hollywood-based film director of Bangladeshi origin Asif Akber. The shooting for MR-9 is scheduled to begin in April. The shootings for both films were delayed due to the COVID-19 crisis.
The films will be produced by Bangladeshi production house Jaaz Multimedia along with Hollywood-based production company Silverline and three others.
Want stories like this in your inbox?
Sign up to exclusive daily email