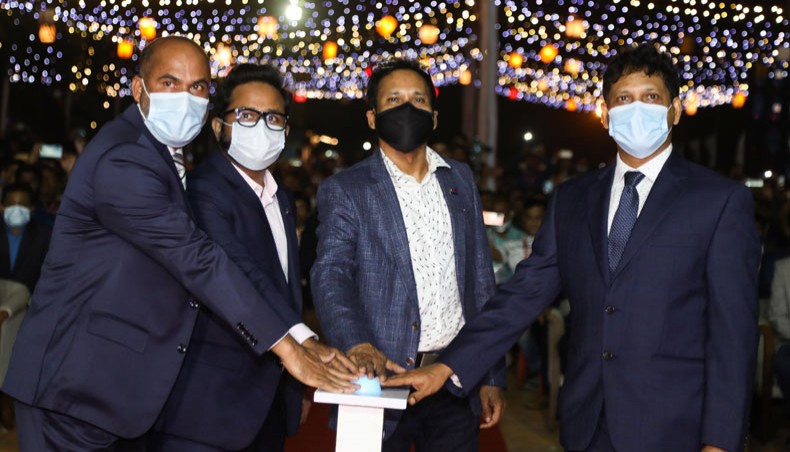 More than two thousand distributors of Walton from all over the country took part in a conference titled 'Meet the Partners' at Hotel Tulip See Pearl Beach Resort and Spa in Cox's Bazar on Tuesday.
Walton Hi-Tech Industries Limited directors SM Ashraful Alam, SM Mahbubul Alam and managing director Golam Murshed inaugurated the conference with fireworks display, said a press release.
Among others, WHIL director Nishat Tasnim Shuchi, additional managing director Abul Bashar Hawlader, deputy managing directors Nazrul Islam Sarker, Eva Rezwana, Amdadul Haque Sarker, Humayun Kabir, Walton Digi-Tech Industries Limited deputy managing director Liakat Ali, executive directors SM Zahid Hasan, Tanvir Rahman, Mohammad Rayhan, Firoj Alam, Annisur Rahman Mallick, Mostafa Nahid Hossain, Mofizur Rahman and Al Imran were present while executive director Amin Khan was the moderator of the programme.
The best area managers, distributors and dealers from different regions of Walton were awarded at the conference.
Want stories like this in your inbox?
Sign up to exclusive daily email
More Stories from Commodities