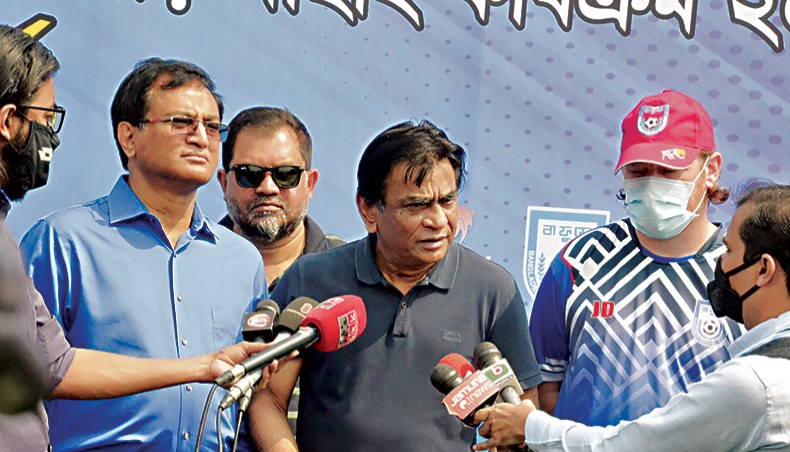 Bangladesh Football Federation president Kazi Salahuddin on Tuesday declared that the federation will not tolerate match-fixing, drug and racism in the country's football and vowed to impose strict action on all perpetrators.
'Our position is very clear. We won't tolerate three things - racism, fixing and drugs. [Our stance] is zero tolerance on these issues,' Salahuddin told the reporters on Tuesday.
'If we can prove that any person or team is involved with match-fixing in domestic leagues, they will be suspended,' he added.
Salahuddin made this remark following the opening ceremony of the BFF Under-15 talent-hunt programme final phase which began at the Bir Shareshtha Shaheed Shipahi Mohammad Mostafa Kamal Stadium in Kamalapur.
Salahuddin was replying to a query about the BFF's ongoing investigation about the match-fixing allegation against the two Bangladesh Premier League outfits – Arambagh Krira Sangha and Brothers Union.
The BFF earlier sent letters to the two clubs demanding explanations after the Asian Football Confederation suspected their involvement in online betting in five matches of the running BPL.
Bangladesh national team's English coach Jamie Day, who was also present on the occasion, termed the entire ordeal unfortunate.
'It would be unfortunate, if match-fixing really took place. Hope, they will be punished, those who would be proved involved,' Day said.
Want stories like this in your inbox?
Sign up to exclusive daily email
More Stories from Football