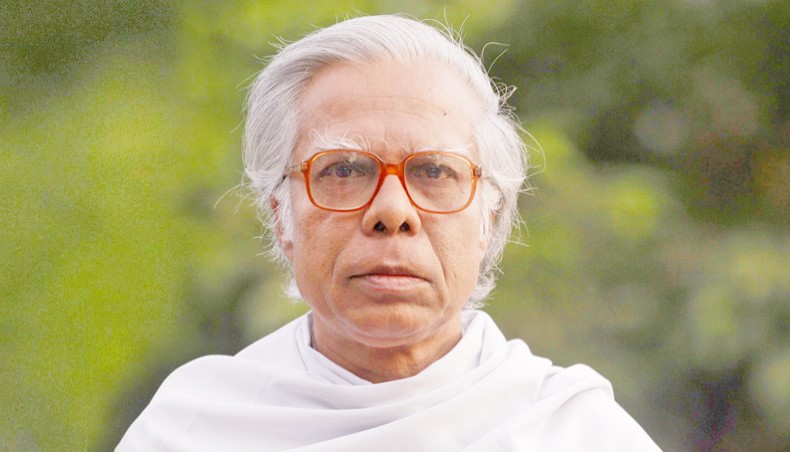 Writer and columnist Syed Abul Maksud died at a hospital in the capital on Tuesday. He was 74.
He left his wife, a son and a daughter to mourn his death.
'He fell sick at our Dhanmondi home in the late afternoon and we took him to Square Hospital where he was declared dead at about 7:15pm,' said the writer's son Syed Nasif Maksud
Maksud, also a journalist and researcher, was a vice-president of Bangladesh Paribesh Andolon and a permanent member of the National Press Club. He was involved in various social activities and movements to preserve the environment and uphold the rights of the country's citizens.
President Md Abdul Hamid, prime minister Sheikh Hasina, ruling Awami League general secretary Obaidul Quader, cabinet ministers and different socio-political organisations, in separate statements, expressed their profound shock and sorrow at the death Syed Abul Maksud.
Abul Maksud became a household name for his columns which regularly appeared in various newspapers.
Bangladesh Paribesh Andolon joint-secretary Mihir Biswas, quoting the family members, said that his body would be kept at Square Hospital's mortuary and he would be buried after the return of his daughter from abroad.
Abul Maksud won Bangla Academy Literary Award in 1995 for his contribution to Bangla literature.
Born on October 23, 1946, at Elachipur under Shibalaya in Manikganj, he began his career as a journalist of Weekly Nabajug, a mouthpiece for the Pakistan Socialist Party, in the mid-60s, he then joined Weekly Janata, a pro-National Awami Party newspaper, and later worked with Bangladesh Sangbad Sangstha and left the job in March 2008.
He wrote over 40 books, including Bhasani Kahini; Kagmari Sammelan: Moulana Bhasanir Purba Banglar Swadhikar O Samrajyabadbirodhi Sangram; Dhaka Bishwabidalay O Bangladeshe Uchchoshikhkha; Juddha O Manusher Murkhata; Maulana Abdul Hamid Khan Bhasanir Jiban: Karmakanda, Rajniti O Darshan; Bangali Jati Bangali Musalman Bangali Jatiyatabad; Gandhi, Nehru and Noakhali; Dhakar Buddhadeb Basu; Syed Waliullah'r Jibon O Sahitya; Rabindranather Dharmatattwa O Darshan.
He used to wear unstitched white clothes until his death. He began to wear such clothes as a protest against the invasion of Iraq by the United States and its allies in 2003, according to an article by Anisul Haque.
Want stories like this in your inbox?
Sign up to exclusive daily email
More Stories from Country