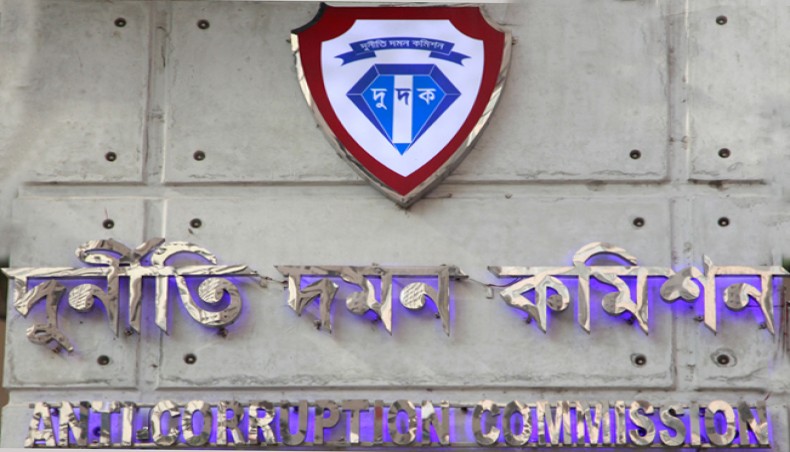 The Anti-Corruption Commission has started an inquiry into an allegation that readymade garment factory owners 'launder around Tk 64,000 crore a year through over-invoicing'.
ACC secretary M Anwar Hossain Howlader at a press conference at its head office that they initiated the inquiry as there was an allegation that some government officials were involved in the process of money laundering.
He said that the commission had formed a four-member committee to inquire the matter.
Anwar said that they had found evidences that one of the garment factories laundered Tk 175 crore.
The commission is now taking necessary measures to the find the reason behind the money laundering, he said.
Anwar said that responding to a commission request the National Board of Revenue had recently submitted some documents on over-invoicing to the inquiry team.
He said that RMG factory owners laundered Tk 64,000 crore a year in the name of export.
The ACC secretary said that such a practice of money laundering through over-invoicing would be contained if the NBR provided information to the ACC regularly.
BGMEA president Rubana Huq did not respond when her comments were sought about the allegation.
The Washington-based Global Financial Integrity in its report 'Trade-Related Illicit Financial Flows from 135 Developing Countries: 2008-2017', published on March 3, 2020, said that Bangladesh suffered 'value gap' to the tune of $7.53 billion on average annually from 2008 to 2017 in its exports and imports due to misinvoicing, a major way of capital flight and duty evasion.
The GFI said that trade misinvoicing occurred when importers and exporters deliberately falsified prices in their import and export invoices for illicitly transferring value across international borders to evade duties and taxes, launder the proceeds of criminal activity, circumvent currency controls and hide profits offshore.
Want stories like this in your inbox?
Sign up to exclusive daily email
More Stories from Country