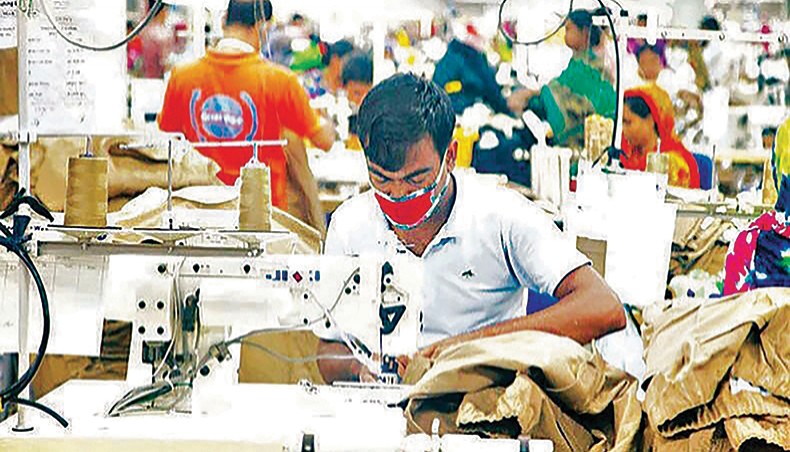 The government has restructured for a second time the committee formed to amend the Bangladesh Labour Rules 2015 in 2019.
On March 4, 2019, the labour ministry formed a 10-member committee, headed by an additional secretary, to amend the labour rules in line with the Bangladesh Labour (amended) Act 2018 with the aim to the rules time-befitting.
The ministry issued a Gazette notice on March 19, 2019, asking the committee to prepare a draft amendment to the rules within six months to implement the latest amendments to the labour act.
The ministry later restructured the committee on October 1, 2019 to induct a representative from the Labour Department and to include the name of the then Jatiya Shramik League president Shukkur Mahmud into the committee.
According to a Gazette notice issued on February 17, the ministry again restructured the committee for a second time on January 31 this year.
The ministry gave another six months to the reorganised committee to prepare a draft amendment to the rules from the day of issuance of the Gazette notice.
The committee was reshuffled in January over the deaths of two committee members – Jatiya Shramik League president Shukkur Mahmud and National Coordination Committee for Workers Education chairman Md Delwer Hossain, committee convener Md Rezaul Haque told New Age on Monday.
He said that the committee had made significant progress in its works and he hoped that it would be able to complete its task by June.
'As per our commitments to the European Union and International Labour Organisation, we have to complete the review of labour rules by December this year,' he said.
Meanwhile, IndustriALL Bangladesh Council representative to the committee announced to quit the committee on October 19, 2020 alleging that the government was protecting the interests of the owners in the amendments and ignoring the workers' proposals.
The IBC at a press conference alleged then that the government was trying to amend the rules and keeping the workers' representative away from the activities.
Committee convener Rezaul Haque said that the misunderstanding between the committee representatives had now been resolved and that the IBC representative had returned to join the committee's task.
Want stories like this in your inbox?
Sign up to exclusive daily email
More Stories from Miscellany