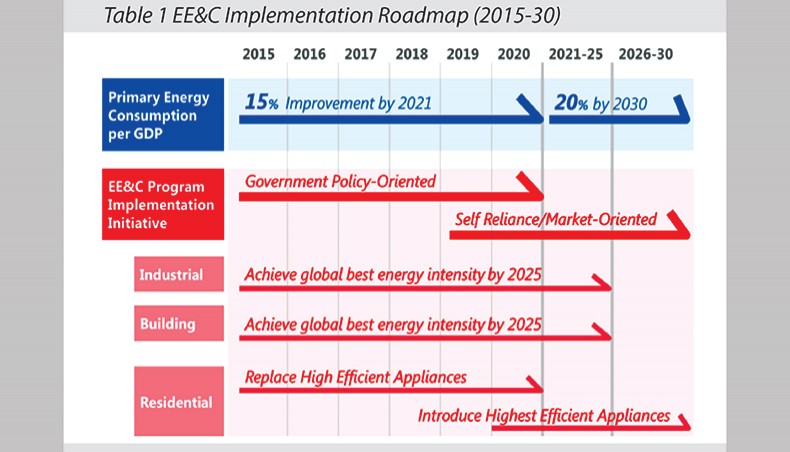 BY DEFINITION green building could be inferred as a tree house that will take resources from the environment and give it back to the nature; the way we all live in this planet. In the past decades, people did well understand global warming which was not in weather stations rather was being felt by human beings. With increased industrialisation, consumption of energy from buildings is often overshadowed while the building sector accounts for one-third of global CO2 emissions.
Recognising this alarming situation, inclusion of the building sector in each country's Nationally Determined Contributions became an important consideration for emissions reduction. By 2017–2018, 193 countries and the European Union have submitted their Nationally Determined Contributions, and the majority of countries, 136 countries to be specific, mention buildings as one of the tools that need attention for accelerating emission reduction. At least 53 countries mention building energy efficiency in their NDCs, and 38 countries specifically call out building energy codes, indicating the importance of building energy efficiency for a sustainable future.
Bangladesh is one of the most vulnerable countries to the impacts of climate change and the country endorsed the Paris Agreement on Climate Change on September 2016. The country has committed in its Intended Nationally Determined Contributions to achieving an unconditional five per cent reduction in greenhouse gas emissions by 2030, compared to business-as-usual levels, in the power, transport and industry sectors which are set to account for 69 per cent of total emissions by 2030. When it comes to industry, the construction industry in Bangladesh occupies a major portion. According to the International Energy Agency, globally buildings and building construction sectors combine for 36 per cent of global final energy consumption and nearly 40 per cent of total direct and indirect CO2 emissions. Therefore, we cannot ignore this sector if we really want to achieve the five per cent reduction of greenhouse gas emissions by 2030.
Energy efficient and sustainable buildings are gaining attention in Bangladesh. First initiated by the Housing and Building Research Institute in 2007, the Guideline for Green Building Code was drafted in 2012. In that year, a new chapter on Energy Efficiency and Sustainability was included in the Bangladesh National Building Code. The Building Energy and Environment Rating System for Bangladesh was drafted in 2018 by the Sustainable and Renewable Energy Authority.
Leadership in Energy and Environment Design, known as LEED, which is the pioneer in green building, holds widely accepted rating system that is also popular in Bangladesh. In Bangladesh, there are already 112 LEED-certified buildings and 650 buildings are registered for LEED certification. So, the journey to green buildings has already begun. With proper management and direction, green building is likely to go mainstream in near future.
Green building has already established some proven benefits. First of all, green building reduces operating costs through an efficient use of energy and water. It enhances asset values and profits, optimises life cycle costing by better use of resources. Green building improves the quality of life by improving the occupants' health and productivity; it also improves the indoor air quality. Green building emphasises waste management. It protects biodiversity and ecosystems by restoring natural resources. Green building minimises the strain on local utility and energy cost through the integration of renewable energy. Overall, green building enhances the brand image of a facility by showing its sincere support for a sustainable lifestyle.
The Sustainable and Renewable Energy Development Authority is an implementing body to promote energy efficiency and conservation nationwide and performs multi-sectoral/cross-cutting coordination of energy efficiency and conservation policies among all governmental and non-governmental organisations. In SREDA Act, 2012, the Sustainable and Renewable Energy Development Authority was mandated to implement energy efficiency programmes and formulated policies, rules, regulations and guidelines. Table 1 shows the energy efficiency and conservation implementation roadmap, and the target is 20 per cent energy efficiency by 2030.
Table 2 shows the energy efficiency and conservation programme of the Sustainable and Renewable Energy Development Authority. It shows the regulatory and financial measures that strongly impact on the goal towards energy efficiency and conservation roadmap.
In the Bangladesh National Building Code, energy efficiency and sustainability encourage sustainable construction practices and explain the concept of environmentally-friendly building designs. Energy efficiency and conservation, together with water and building materials management, are the focus here. The new code emphasises safety and resource efficiency, allowing green building concepts as the future design strategy which includes:
— Site sustainability where the focus is on ensuring energy efficiency through passive and low energy architectural features and management of resources. Site sustainability approaches include mandatory unpaved area, site drainage and run-off coefficient, vegetation plan, irrigation plan and rainwater harvesting system.
— Building envelope, the most important element of a building, can reduce substantial amount of energy if designed properly. For a sustainable design, the Bangladesh National Building Code concentrates on the window to wall ratio, window openings, shading, roof insulation and green roofing system.
— The energy efficient building system works with the whole building approach. It considers daylight and supplementary lighting system, lighting power density, occupancy sensors, ceiling/wall mounted fans, lift and escalator efficiencies, renewable energy options and heating ventilation and air-conditioning system.
Many financial companies and investors are now focusing on green building because this is the future. To ensure sustainable development in the country, Bangladesh Bank has instructed banks and financial institutions of the country for green banking and green credit through policy guidelines. Bangladesh Bank has also formed the 'Climate Risk Fund' to promote green initiatives for the banks and financial institutions. The banks and financial institutions allocate at least 10 per cent of their corporate social responsibility budget to the climate fund. In 2016, banks and financial institutions allocated a total amount of Tk 376.08 billion in the 'Climate Risk Fund' and disbursed Tk 503.2 billion as green finance. Bangladesh Bank has mandated that all commercial banks must provide a discounted financing rate of nine per cent for the extra cost of green measures applied to light industry buildings. Moreover, Bangladesh Bank has fixed a five per cent mandatory credit quota for green finance out of the total loan disbursement of banks and financial institutions in 2016.
A lot of initiatives by policymakers and financial organisations have already been taken in the past few years in Bangladesh. But we are lagging way behind in implementing the policies. Sustainable and smart cities are, however, approaching in near future. So, while we have information and when we can foresee the future built-environment scenario, why should we not plan and design from now on?
It is high time the implementation authority and the professionals came forward and took steps towards energy efficient and green buildings.
Atasi Bhattacharjee is co-founder of Surge Engineering.
Want stories like this in your inbox?
Sign up to exclusive daily email
More Stories from Opinion