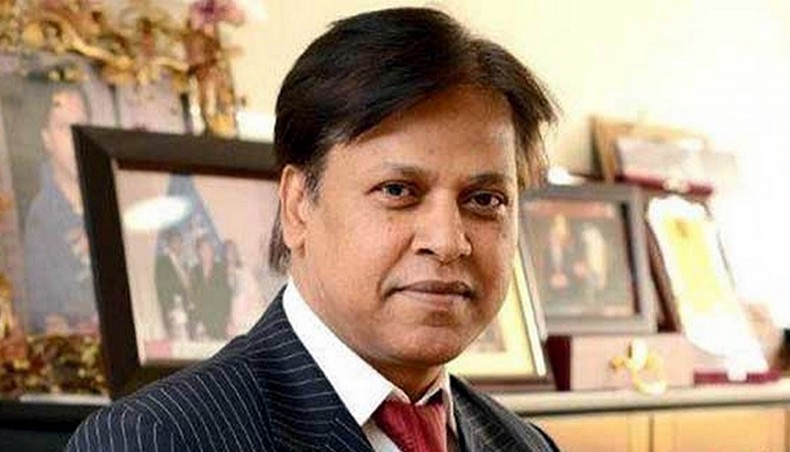 Jatiya Sangsad on Monday announced the parliamentary constituency Lakshimipur-2 vacant following the conviction of lawmaker Mohammad Shahid Islam in Kuwait.
Confirming the matter, JS secretariat secretary Zafar Ahmed Khan told New Age that a gazette notification was issued in this regard.
He said that the seat will be considered vacant from January 28, the day Shahid Islam, an independent lawmaker, was sentenced to a four-year imprisonment by a Kuwait court on a charge of bribing officials there.
Zafar said that a copy of the order was sent to the Election Commission for taking necessary steps in this regard.
About the JS decision, Shahid's wife Selina Islam, also an independent lawmaker from a reserved seat, told New Age that her husband had already appealed against the convection to the court concerned in Kuwait.
'The certified copy of the appeal would reach me by Tuesday. And then we will start the legal fight against the JS order,' she said.
The government has recently received the copy of a 61-page verdict of Shahid Islam's conviction by a Kuwait court that found him guilty on the charges of bribery.
A Kuwait court on January 28 jailed Mohammad Shahid Islam, also known as Papul, for four years and fined him around 1.9 million Kuwaiti dinars after finding him guilty in the case.
The court handed down a similar sentence to detained former assistant under-secretary of Kuwait's interior ministry Major General Sheikh Mazen Al Jarrah for receiving a bribe from Shahid Islam, well-known as Papul in Bangladesh, according to Al Qabas, an Arabic newspaper published from Kuwait.
The court, however, acquitted Kuwaiti lawmaker Saadoun Hammad and former lawmaker Salah Khorshid, the two co-accused in the case.
According to articles 66 and 67 of Bangladesh's constitution, a member of the parliament shall vacate his or her seat if he or she is convicted of a criminal offence and sentenced to imprisonment for a term of not less than two years.
Bangladesh did not provide any kind of legal assistance to the convicted lawmaker as he also did not seek any such assistance.
Foreign minister AK Abdul Momen said that Shahid Islam did not go to Kuwait using a diplomatic passport or as a lawmaker but he went there as a businessman.
'He has his own establishments in Kuwait and was staying there as a resident businessperson,' the foreign minister said at a recent press conference.
The Kuwait government arrested Shahid Islam on June 6, 2020 and filed three cases against him on allegations of human trafficking, money laundering and bribing for securing job contracts for his companies.
He reportedly confessed in detail to providing huge sums of money and gifts to several Kuwaitis.
To avoid surveillance of the Bangladesh government, he used a general Bangladeshi passport during his travels to the Arab country despite his eligibility to hold a diplomatic passport, officials said.
Shahid Islam is also a co-accused in a case filed by the Anti-Corruption Commission against four people, including his wife Salina Islam, also an MP from a reserved seat, daughter Wafa Islam and sister-in-law Jesmin Akhter on the charges of amassing illegal wealth and laundering Tk 148 crore.
The ACC has initiated an inquiry in Bangladesh into the charges of accumulating illegal wealth through money laundering by Shahid Islam, also a director of NRB Commercial Bank.
The ACC also imposed a ban on foreign travels by Shahid Islam, Salina Islam, Wafa Islam and Jesmin Akter. The ban will take effect for Shahid after his return to Bangladesh as he is in detention in Kuwait.
The JS has already witnessed a heated debate over the arrest of Shahid Islam as he was the first Bangladeshi lawmaker to be arrested abroad.
Reportedly, Lakshmipur-2 former lawmaker Mohammad Noman withdrew from the election during the 2018 national polls in support of independent candidate Shahid Islam allegedly in exchange for a huge amount of money.
After Shahid Islam came into discussion, the Jatiya Party on 28 June 2020 relieved him of his post as its presidium member.
Want stories like this in your inbox?
Sign up to exclusive daily email
More Stories from Country