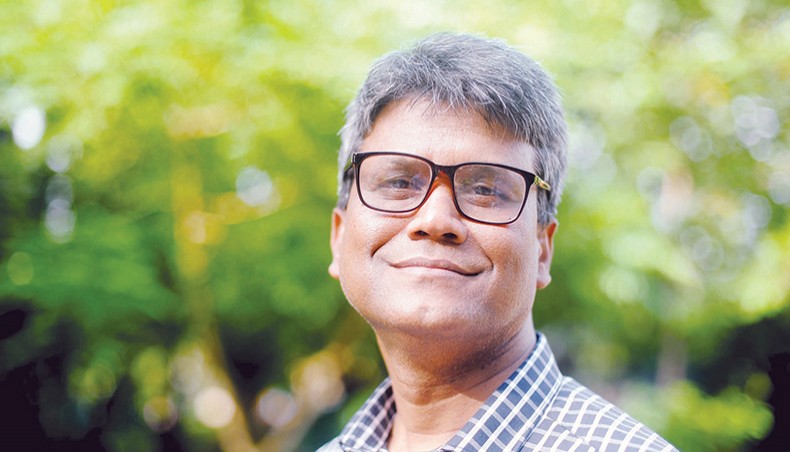 Poet and essayist Mozid Mahmud's novel titled Memorial Club is scheduled to hit Amar Ekushey Book Fair 2021.
It is the first novel of Mozid, who has received huge response penning the collection of poems titled Mahfujamangal. Besides, he has published literary works namely Mahfujamangal, Bol Upakhyan, Apel Kahini, Dhatri Clinic-er Janma, Shurikhanar Gan, Sahitya-Chinta O Bikalpa-bhabna, Rabindranath O Bharatbarsha, Nazrul Tritiya Bishwer Mukhpatra, Kshanchinta, Keno Kabi Keno Kabi Noy and others.
'The novel Memorial Club covers themes such as state and its people, sexuality, reproduction, violence against women, feminism and others. I hope readers will enjoy it,' Mozid Mahmud told New Age.
Readers can buy copies of Memorial Club on online platforms namely rokomari.com and book shops including Pathak Samabesh.
Readers can also order the book on the website and Facebook page of Bhorer Kagoj. Besides, the book will be available at Bhorer Kagoj stall at Amar Ekushey Book Fair 2021.
Besides Memorial Club, Mozid Mahmud's collection of essays titled Sahitya Mahamari O Anyanya Prasanga, published from Adarsha Prokashoni, and collection of translated poems titled Pardeshi Kabita, published from Ashram Prokashoni, will be available at the book fair.
Want stories like this in your inbox?
Sign up to exclusive daily email
More Stories from Literature