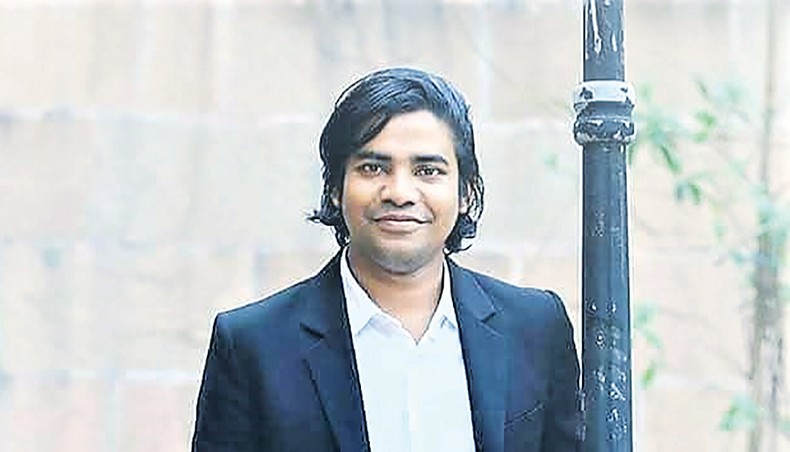 Aspiring poet Pias Majid's 10th collection of poems Muhurmuhu Miu Miu will hit Amar Ekushey Book Fair 2021.
The book will be published under the banner of Boibhab Prokashani. It will contain 50 poems.
'The poems will give readers a glimpse into lived reality, different aspects of life, human emotions, nature and others. I hope readers will enjoy it,' said Pias Majid, who has earlier published literary works namely Marbel Phaler Mousum, Nijhum Mallar, Kshudha o Restorar Pratibeshi, Nagar Dhakay Janaik Jibanananda, Karun Malyban o Anyanya Prabandha, Kabitajibani, Manishar Mukhrekha and others.
Readers will be able to buy the book at book shops namely Batighar, Pathak Samabesh, Bengal Boi and others.
Besides, it will be sold on different online platforms including rokomari.com, kanamachi.com and others.
Readers can also pre-order the collection of poems on the website and Facebook page of Boibhab Prokashani.
Besides Muhurmuhu Miu Miu, Pias Majid-penned books namely Mirza Ghalib Street and Amar Cinemaghar scheduled to be published from Oitijya, Rimjhim Mangsabitan from Anyaprakash, Tukro Lekhar Gatha from Palalik Saurabh and Hridoy Gallery from Ananya will be available at Amar Ekushey Book Fair 2021.
Want stories like this in your inbox?
Sign up to exclusive daily email
More Stories from Literature