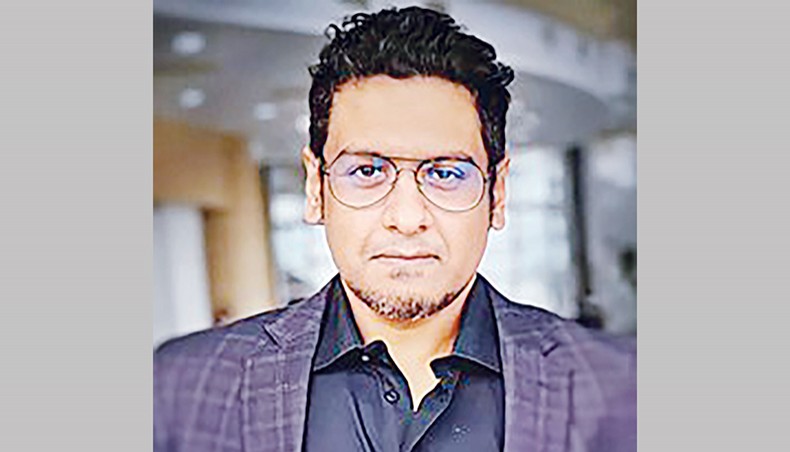 National Film Award-winning filmmaker Taneem Rahman Angshu said that quality story based on a sound concept and an interesting plotline is more important than securing funding when it comes to making films of global standard.
'I have been in the entertainment industry for more than 18 years and have been working as a director for nearly nine years. We need quality concept, goof plotline in the context of our own country to make films of global standard,' Taneem Rahman Angshu told New Age.
'The story of my film No Dorai revolves around a female surfer who wages her own personal battle against social expectations while pursuing her dream. Many Bangladeshi people living aboard can now become aware of the story of a girl and her struggles to become a surfer. Films should portray the lives of people. After creating a quality script with a meaningful plot, we would think about the budget. Money is not the only obstacle we face when attempting to create films of international standard,' Taneem added.
Taneem Rahman Angshu bagged the best director award for his film No Dorai in National Film Award 2019, the 18th Telecine Award Kolkata in 2018, FIPRESCI Award-2020 in the 18th Dhaka International Film Festival.
'I am glad to get the award. I feel proud as I have been working as a director for about eight to nine years. I thank the viewers, jury members and the government for selecting me as the best director. This award will motivate and inspire me to continue working hard and making quality productions in the coming days,' said Taneem Rahman Angshu.
While speaking how he entered into filmmaking, he said, 'I started working as a video editor in 2003. While working as a video editor, I made a short film named Bhejal in 2007. Earlier, I made music videos for songs out of my passion. I wanted to tell stories and watched many short films and full-length feature films from aboard. Music inspired me a lot to tell the stories which I wanted tell. The love for music is something I inherited from my father, who was a music composer.'
Another Taneem-directed film Shopner Ghor was released in 2018. He also directed a number of teleplays and popular music videos like Shironamhin's Bandha Janala, Chiti Pouchhe Jabe and Abar Hasimukh, Minar Rahman's Jhoom, Ki kori and Ki Tomar Naam, Kumar Bishwajit's Baishakhi Prem, Tanjib Sarowar's Megh Milan and many others.
Taneem also spoke about his upcoming projects.
'I was not able to work in the past year due to the COVID-19 outbreak. Though I had to postpone shooting for five films, I am set to resume shooting in July or August. I will make short films and web contents before Eid-ul-Fitr. I am also making a web series comprising 40 short films named Galpa Galpa Khela. I will also shoot a music video of a theme song marking the golden jubilee of Bangladesh,' said Taneem.
The filmmaker also lamented, 'Many artistes and crew members do not wear masks, nor maintain social distancing on shooting floors, which is a concern for us. I tried to maintain the COVID-19 health guidelines while shooting for any production. Some opposed to do so and I am strict about the injunctions.'
'As I am associated with the film industry, I want it to move forward. If the cinemas survive, both the artistes and the industry will survive as well. At the end of the day, it all comes down to how much money the industry is making,' ended Taneem.
Want stories like this in your inbox?
Sign up to exclusive daily email