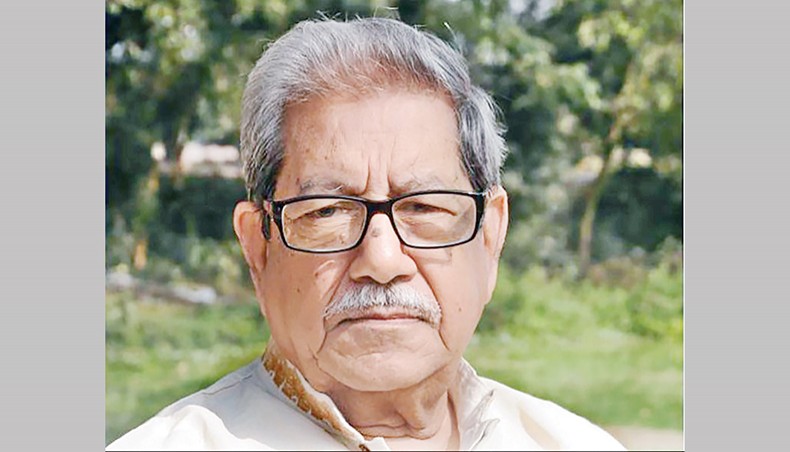 Today is the 84th anniversary of birth of the late national professor Anisuzzaman, who was born on February 18, 1937 in Kolkata, West Bengal, British India.
Anisuzzaman and his family shifted to the then East Pakistan soon after the partition in 1947.
Anisuzzaman participated in language movement in 1952, mass uprising in 1969 and War of Independence in 1971. He was a member of the liberation war time government's Planning Commission and a member of Kudrat-E-Khuda National Education Commission.
He had done outstanding research on the history of Bengali literature and received Bangla Academy Literary Award, Ekushey Padak and Independence Award. He also won many international awards for his contributions to the field of literature.
The Indian government had awarded him Padma Bhusan, the country's third highest civilian honour, for his distinguished service in fields of Bangla literature and education.
Anisuzzaman was Bangla Academy's president and elected fellow of the Asiatic Society of Bangladesh.
He was a post-doctoral fellow at the University of Chicago (1964-65), a Commonwealth Academic Staff Fellow at the University of London (1974-75), and was associated with research projects of the United Nations University (1978-83).
He taught Bengali literature at the Universities of Dhaka (1959-69, 1985-2003 and 2005-08) and Chittagong (1969-85).
He was a visiting fellow at the University of Paris (1994), North Carolina State University (1995) and University of Calcutta (2010), and a visiting professor at the Visva-Bharati (2008-09 and 2011).
He authored many books including Kaal Nirobadhi, Factory correspondence and other Bengali Documents in the India office Library and Records, Creativity, Identity and Reality, Cultural Pluralism, Identity, Religion and Recent History, Aamar Ekattar, Muktijudha Ebang Tarpar, Aamar Chokh, Bangali Nari: Sahitye o Samaje.
Anisuzzaman breathed his last at Combined Military Hospital on May 14, 2020 at the age of 83.
Want stories like this in your inbox?
Sign up to exclusive daily email
More Stories from Miscellany