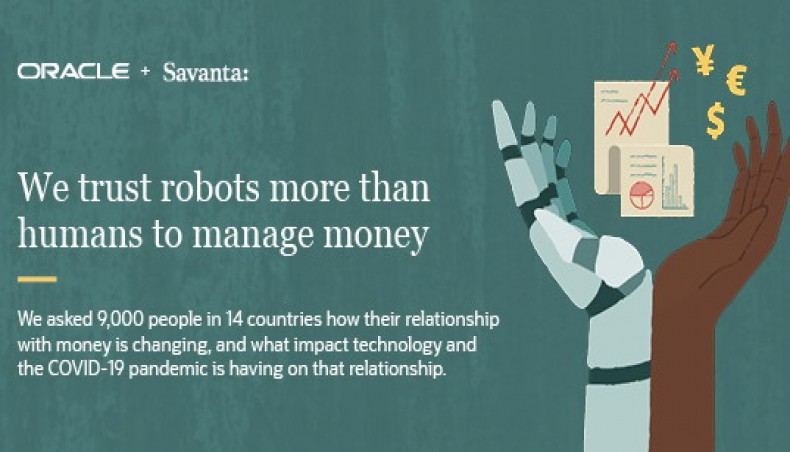 People trust robots more than themselves for accomplishing financial tasks, found a joint study conducted by Oracle and personal finance expert Farnoosh Torabi.
The study was carried out with over 9,000 consumers and business leaders from 14 countries.
The initial shockwaves of COVID-19 pandemic manifested the vulnerabilities of the communities across the world under the threat of an unfamiliar disease, said a press release.
According to the study, businesses and individuals suffered greatly from financial stress and anxiety due to the fear of losing jobs, going out of business, recession, budget cuts and bankruptcy.
'Digital is the new normal and technologies such as artificial intelligence and chatbots play a vital role in managing finance. Our research indicates that consumers trust these technologies to accelerate their financial well-being over personal financial advisors and business leaders see this trend reshaping the role of corporate finance professionals. Organisations that don't embrace these changes risk falling behind their peers and competitors; hurting employee productivity, morale and well-being; and struggling to attract the next generation of AI-empowered finance talent,' said Oracle global marketing senior vice president Juergen Lindner.
The research findings are based on a survey conducted by Savanta, Inc between November 10 to December 8, 2020.
The survey explored attitudes and behaviours of consumers and business leaders towards money, finances, budgets, and the role and expectations of artificial intelligence and robots in financial tasks and management.
Want stories like this in your inbox?
Sign up to exclusive daily email