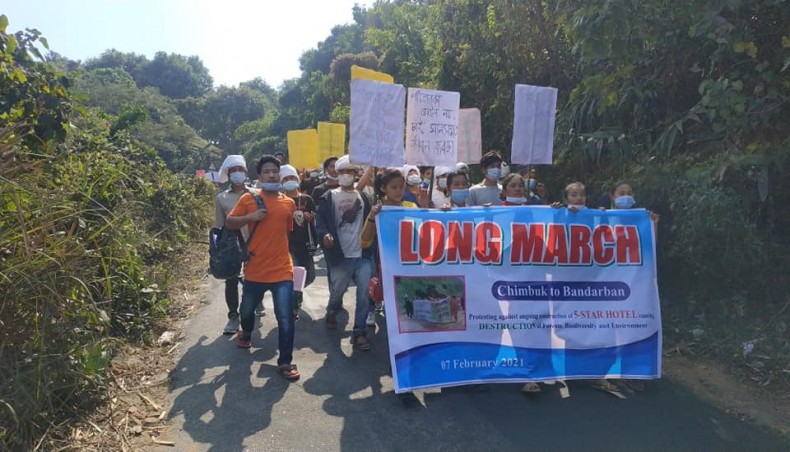 Leaders of different progressive student organisations asked the government to scrap a five-star hotel and amusement park project in Bandarban's Chimbuk hill.
They also expressed their solidarity with the ongoing movement led by Mro people.
A press release on Tuesday from the Greater Chittagong Hill Tracts Student Council expressed different organisation's solidarity with the ongoing protests. The press release said that the project will evict Mro communities from the Chimbuk hill.
Mro communities have long been protesting at the project which is a concern of Shikder Group's RR Holdings and Bangladesh Army Welfare Trust.
On February 7, through a twenty two-kilometre-long-march, Mro communities gave a ten-day ultimatum to the authorities to scrap the project.
The press release said that at least 1000 acres of Mro lands will be taken by the project. Six villages will face direct eviction. More than 116 Mro villages will face fresh water and jhum land problems. The project will also threat local biodiversity.
New Age Youth desk.
Want stories like this in your inbox?
Sign up to exclusive daily email