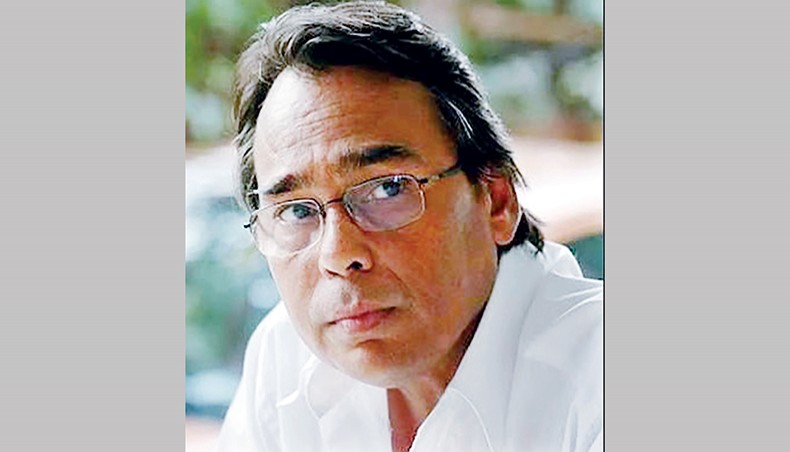 Today is the ninth anniversary of death of the late Ekushey Padak-winning actor Humayun Faridee.
Humayun Faridee left his mark in all mediums including theatre, television and film during his illustrious and multifaceted acting career.
He was born at Narinda in Old Dhaka, in 1952. He embarked on his acting career as a jatra artiste at an early age. He began his career in theatre while studying economics at Jahangirnagar University.
He later joined Dhaka Theatre and performed in the troupe's popular productions namely Shakuntala, Kittankhola, Kermat Mangal, and Arturu Wie.
He began his small screen career in 1980 with the teleplay Nikhoj Sangbad, which was produced by Atiqul Haque Chaudhury. He later acted in a number of teleplays.
Faridee acted in popular teleplays and serials namely Shangsaptak, Nil Nakshar Shandhany, Durbin Diye Dekhun, Bhangoner Shabdha Shuni, Bakulpur Kato Dur, Dubhuboner Dui Bashinda and Ekti Laal Shari.
He won the hearts of viewers across the country playing Kan Kata Ramjan in Abdullah Al Mamun's drama series Shangshaptak, which was based on Shahidullah Kaiser's novel with the same title.
Santrash, released in 1990, was Faridee's first mainstream film. He acted in 56 films and got the National Film Award for his acting in Matritwa in 2004.
Humayun Faridee died after suffering from chronic lung disease on February 13, 2012, at his Dhanmondi residence at the age of 60. He was posthumously awarded the Ekushey Padak in 2018.
Want stories like this in your inbox?
Sign up to exclusive daily email