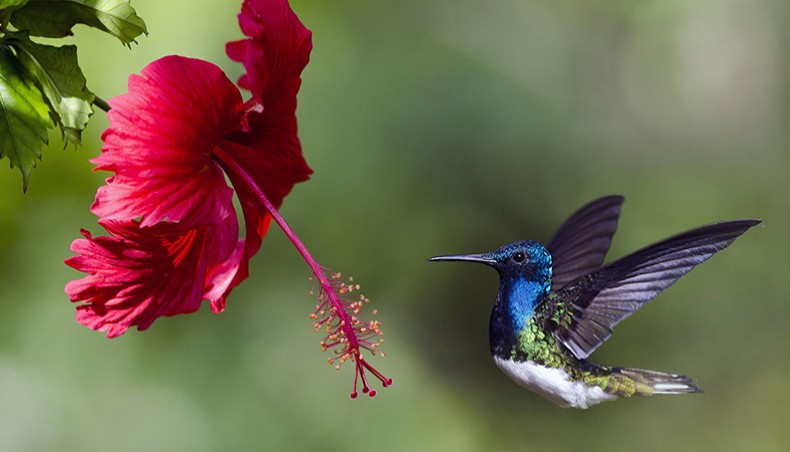 by Faria Rashid
The hummingbird seeks the hibiscus.
The hibiscus that is red, rare, and precious!
Blooming in all its glory and nurtures the hummingbird.
The hummingbird is hasty, buzzing at incredible speed,
But takes rest on the hibiscus leaf.
Hibiscus let the hummingbird hide below,
Feeding her to regain her spirit lost on the go.
The hibiscus gladly invites the hummingbird,
Not with noise, but only with colour.
In full sun and in rich moist soil, the hibiscus stands still,
While the bird keeps humming around it.
Not only in the sweet summer,
But for much longer.
Making a great pair,
Continuing to complement each other.
Faria Rashid is a human rights activist, advocating for women empowerment, gender equity and refugee rights. She is a seeker, learning to temper her enthusiasm. Faria is fascinated by the outer space, old buildings, museums and beaches.
Want stories like this in your inbox?
Sign up to exclusive daily email