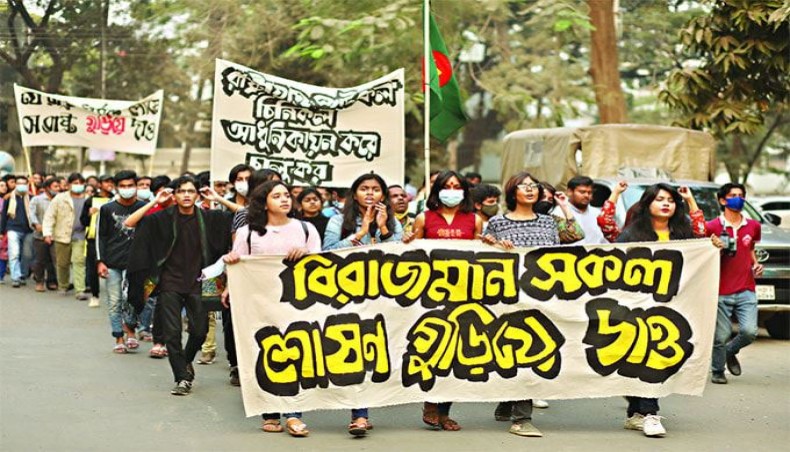 Bangladesh Students Union organised a protest rally in Dhaka against all sorts of oppression yesterday.
Attended by more than two hundred of activists and students, the rally started from Shahbagh and ended at Paltan.
Speakers at the demonstration said that the rally is the first step to breaking mental and social alienation.
They said that this protest is not addressing a single issue rather it is protesting at all sorts of existing oppression in the society and state.
New Age Youth desk.
Want stories like this in your inbox?
Sign up to exclusive daily email