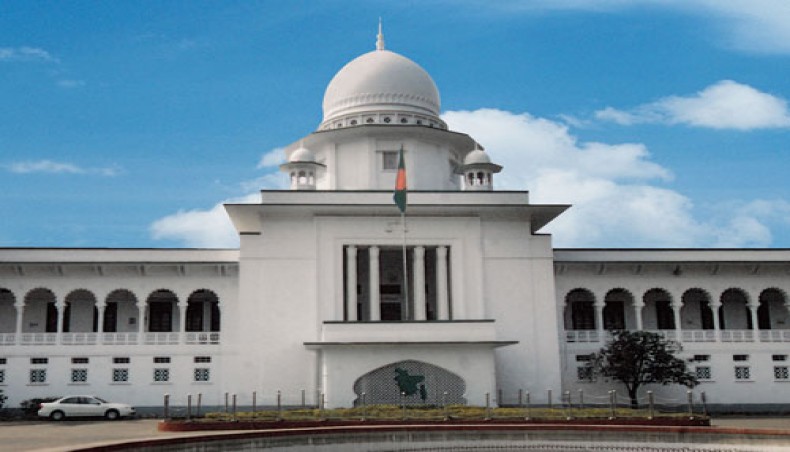 The High Court on Tuesday set today for hearing a writ petition that has sought a court directive to the government and the police to ban or block telecast of Al Jazeera television channel in Bangladesh over airing a 'misleading, malicious and defamatory video documentary' titled 'All the Prime Minister's Men' on February 1.
The petitioner Md Anamul Kabir Emon, a Supreme Court lawyer and Ruling Awami League's Sunamganj district general secretary, also sought another order to remove or delete Al Jazeera's YouTube channel and website in Bangladesh where the links of the documentary and an article titled 'The gangster, the general and the prime minister of Bangladesh' have been posted.
The online bench of Justice Md Mozibur Rahman Miah and Justice Md Kamrul Hossain Mollah which was scheduled to hear the matter on Tuesday afternoon, however, said that it would hear the matter this morning since the matter is 'extremely urgent and important.'
Anamul further prayed for a directive to the Digital Security Agency director general and the inspector general of police to take immediate measures to investigate the widespread streaming of the documentary video on various social media or digital platforms and to take action against people who might have contributed to the spreading of the documentary and the article.
The petitioner sought a ruling on the authorities asking them to explain why their failure and inaction in banning and blocking the broadcast of the Al Jazeera TV channel and the Al Jazeera website in Bangladesh and to remove the video documentary as well as the article would not be declared illegal.
The Al Jazeera report, an hour-long film with narration, accused the Bangladesh Army chief, General Aziz Ahmed, of providing illegal supports to his brothers, convicted and fugitive, to establish and run businesses abroad, that too, with the tacit approval of the prime minister, Sheikh Hasina.
The petition was filed in the wake of ruling Awami League's claim that the report was 'motivated, baseless and part of a conspiracy against the government of Sheikh Hasina'.
Bangladesh Telecommunication Regulatory Commission's lawyer Khandaker Reza-E-Raquib, who was present during Tuesday's hearing, told New Age that the BTRC would take step to comply with any directive.
Want stories like this in your inbox?
Sign up to exclusive daily email
More Stories from Country