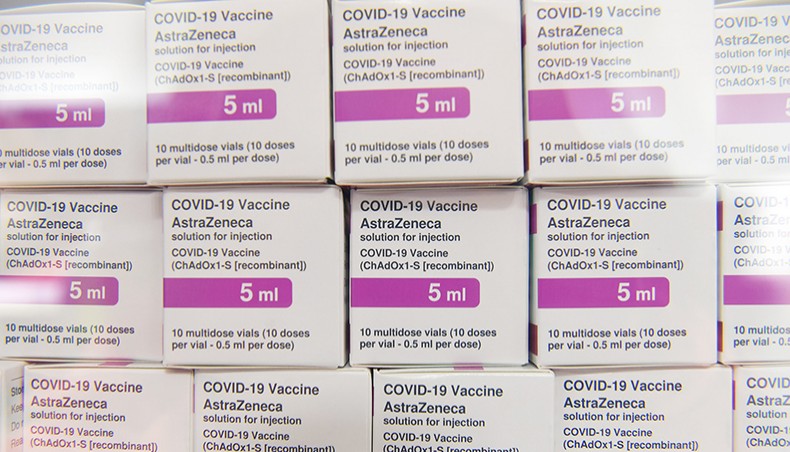 The idea of a better ordered world is one in which medical discovery will be free of all patents and there will be no profiteering from life and death.
— Indira Gandhi at the 1982 World Health Assembly
THE unfortunate situation with the accessibility and availability of COVID-19 vaccine, whereby more than 85 poor countries will not have widespread access to vaccines before 2023, exposes darker sides of intellectual property rights and inadequacies of the current arrangements such as COVAX.
About a half, or 6.4 billion, of the 12.5 billion doses the main vaccine producers have so far planned to produce in 2021, have already been pre-ordered, mostly by wealthy countries, accounting for only around 13 per cent of the global population. The 27 European Union members and five other rich countries also have options, written into contracts, to order extra doses.
Australia and Canada have secured supplies equivalent to five times their population. Israel has reportedly paid far more than other countries to secure doses of the Pfizer vaccine.
Poor countries simply cannot afford or compete.
Big Pharma's defence of IPRs
BIG Pharma leaders have been quick to express their opposition to the developing country proposal to temporarily suspend the World Trade Organisation's agreement on the Trade-Related Aspects of Intellectual Property Rights to allow manufacturing of COVID-19 vaccines and drugs. They warned that allowing their COVID-19 vaccines to be copied through compulsory licensing 'would undermine innovation and raise the risk of unsafe viruses.'
Big Pharma leaders also were lukewarm to the idea of patent pools such as the COVID-19 Technology Access Pool (C-TAP) of the World Health Organisation despite a lot of support from low- and middle-income countries.
Opposing C-TAP, Thomas Cueni, the director general of the International Federation of Pharmaceutical Manufacturers and Associations, falsely claimed, 'there's never been a need for compulsory licensing of vaccine patents in the history of IP.'
'IP is a fundamental part of our industry', insisted the AstraZeneca executive director and CEO Pascal Soriot. 'And if you don't protect IP, then essentially there's no incentive for anybody to innovate.'
Pfizer's chairman and CEO Albert Bourla said that with hundreds of biotechs investing billions of dollars in vaccine development, having someone say that they are going to take that IP is dangerous, ignoring the fact that pharmaceutical companies received billions of dollars of tax-payers' money.
The European Union, the United States, the United Kingdom and other developed countries opposed the TRIPS waiver request at the behest of Big Pharma.
IPRs, theft by law
IRONICALLY, while the case for more openness in sharing knowledge is compelling, 'neo-liberals' who claim to oppose monopolies and related market abuses and distortions be for freeing markets and promoting competition have effectively extended and strengthened property rights and attendant monopolies.
Powerful corporate and developed economy government lobbies have influenced the IPR regime, eg, by opposing competing rights associated with nature, biodiversity or even traditional knowledge.
Strictly enforced IPRs protection at the international level is, in fact, historically new. Recent free trade agreements have sought to extend IPRs to cover 'biologics', eg, naturally occurring substances, such as insulin derived from mammals, needed by those suffering from diabetes.
Thus, the evolving and still growing IP regime has increasingly protected patents over the past few decades. The regime serves to maximise profits for a few monopolies, eg, Big Pharma, rather than enhance the progress, interests and welfare of the many.
Pfizer at forefront of IPRs
'The [intellectual property], which is the blood of the private sector, is what brought a solution to this pandemic and it is not a barrier right now', said the chief executive of Pfizer in opposing the TRIPS waiver. Incidentally, Pfizer's the then chairman Edmund Pratt played a leading role in TRIPS that coincided with the triumph of the neoliberalism in the mid-1980s.
Pratt served on the advisory committee on trade negotiations for both Carter and Reagan administrations. In 1986, he co-founded the Intellectual Property Committee, built relationships with industries across Europe and Japan, met officials from the World Intellectual Property Organisation of the United Nations and lobbied aggressively — with the mission of ensuring that strong IPRs were included in the Uruguay Round of the General Agreement on Tariffs and Trade talks that would result in the establishment of the WTO in 1995.
Pratt had powerful allies, including IBM chairman John Opel. Furthermore, he could enrol the support of former Pfizer executives who later occupied key positions in strategic business organisations for a trade-based approach to intellectual property.
Many developing countries resisted such inclusion on grounds that stronger intellectual property rules would protect the monopoly power of corporations and undermine domestic price controls. But Pratt and his allies' efforts succeeded in securing the inclusion of TRIPS.
OECD countries pushed very hard to broaden the scope of WTO membership commitments to TRIPS at the 1997 ministerial meeting in Singapore. Despite clear developing country misgivings, US president Clinton continued to press for more TRIPS commitments at the 1999 Seattle WTO ministerial, triggering an African walkout.
The WTO agreement on TRIPS has greatly strengthened and extended IPRs for multinational companies and their home governments. TRIPS requires WTO members, including developing countries, to adopt a US-type patent and copy right rule.
Previously, countries could have whatever rules they wanted. For instance, India which already had a well-developed pharmaceutical industry by the 1990s did not allow drug companies to patent drugs. Pre-TRIPS, they could patent processes only.
Developed country hypocrisy
Incredibly, most developed countries opposing temporary TRIPS suspension have provisions in their own IP laws to suspend patent protection on various grounds related to national interest and public health emergencies.
For example, Canada, Germany and France strengthened their patent laws to issue compulsory licences for COVID-19 vaccines and drugs. European Council president Charles Michel has explicitly said that the EU could adopt 'urgent measures' by invoking an emergency provision in the EU treaties in response to supply shortfalls. Article 122 of the EU Treaty could be used to force vaccine makers to share their patents or other licences.
Section 55 of the UK Patents Act 1977 entitles the government to sell, or offer to sell, a patented product like specific drugs, medicines, or medical devices, without the consent of the patentee, to deal with emergencies.
In the United States, although there is no legislation on administrative order and compulsory licensing, 28 US Code Sec 1498 (a) enables the government to make or use any invention without the patentee's permission.
The Bayh-Dole Act created 'march-in rights' that allows the government to require the owner or exclusive licensee of a patent, created with federal funding, to grant a third party a licence to an invention under certain conditions. This is especially relevant now as Trump's Operation Warp Speed was crucial for the accelerated development of COVID-19 vaccines, most notably Moderna's.
When avian flu threatened much of the world early this century, the US was the only country in the world to issue four compulsory licences to US manufacturers to produce Tamiflu to protect its entire population of around 300 million. Ironically, it was not used as no birds brought the influenza over the Pacific or Atlantic Oceans.
Anis Chowdhury, an adjunct professor at Western Sydney University and the University of New South Wales (Australia), held senior United Nations positions in New York and Bangkok.
Want stories like this in your inbox?
Sign up to exclusive daily email
More Stories from Opinion