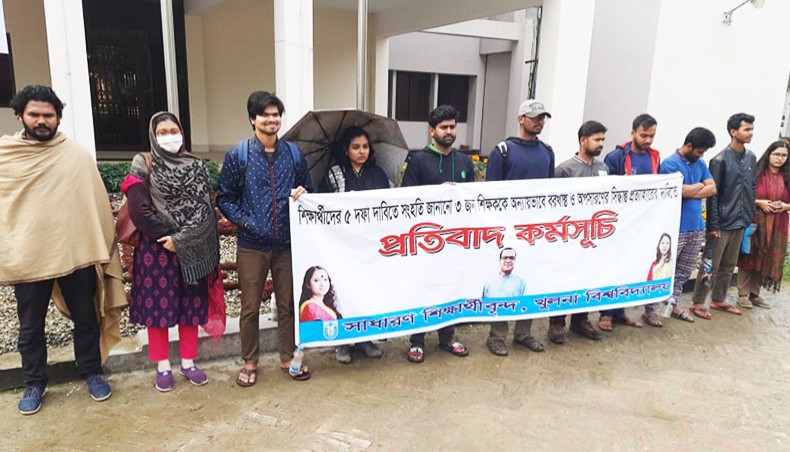 Students organised a protest rally on Sunday in front of the administrative building of Khulna University at the dismissal of a teacher and removal of two teachers of the university.
The students held rally for the 8th time to press home their demands, the withdrawal of the dismissal and removal decision immediately.
On January 24, Khulna University syndicate decided to sack Bangla department assistant professor Abul Fazal and remove Bangla department lecturer Shakila Alam and history department lecturer Haimanti Shukla allegedly for inciting students to wage a movement for lowering tuition fees, better healthcare and solution to accommodation crisis in January 2020.
Two students were also expelled for their involvement in the student movement though the KU disciplinary committee on January 28 withdrew expulsion of the two students after they had applied for review of the university syndicate's decision of expelling them.
New Age Youth desk.
Want stories like this in your inbox?
Sign up to exclusive daily email