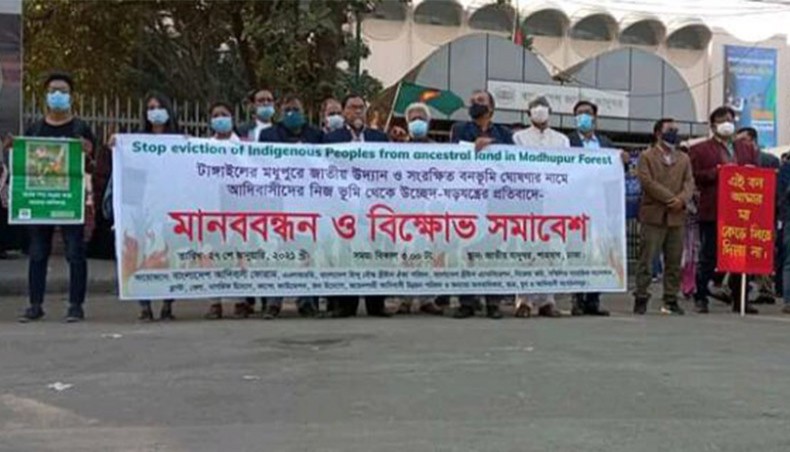 Ethnic minority student and youth organisations took part in a demonstration on Wednesday protesting at a government order that seeks eviction of ethnic minority people.
Participants at the programme in front of the National Museum, Dhaka demanded protection of ethnic peoples' rights to their lands in the Madhupur National Forests, Tangail.
Speakers expressed concern over a decision of the standing committee for the environment, forest and climate change ministry that asks to evict ethnic minority people from their ancestral lands by January 30, 2021.
Human rights activists, cultural activists and students took part in the protests.
New Age Youth desk.
Want stories like this in your inbox?
Sign up to exclusive daily email