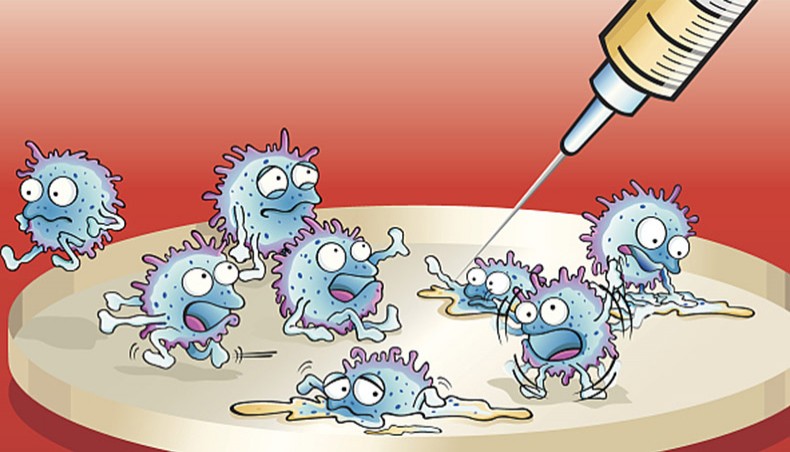 With the initiation of the COVID-19 vaccination in Bangladesh, ordinary people of Bangladesh are speculating a lot of things. Many of them are not sure about the vaccination and are concerned about their safety. MD Talebur Islam Rupom writes about vaccine politics
COVID-19 vaccine is the most hopeful and trendy word in this current world. After the spread of the novel coronavirus around the world following its origination in December 2019, thousands of scientists have been working hard and soul to discover the solutions for it. Every epidemic had always come up with needful prevention.
Since the COVID-19 outbreak affects the whole globe, inventing COVID-19 vaccination took place in a very small amount of time and then it became public for the universal usage after successful human trials. All of these are happening faster than we could imagine even a year ago. The world has nearly eight billion inhabitants and COVID-19 virus has reached almost every corner. Similarly, it is essential to make sure the availability everywhere to every people. This vaccine is proved to be a sort of permission card which will enable people to do their work freely inside and outside the country.
While many countries including our neighbours were ordering the vaccine in advance to various vaccine providers, Bangladesh purchased only vaccines only to cover 9 per cent of its total population. Whereas, the USA purchased 500 per cent for its population. However, according to Reuters, in November 2020, Bangladesh initially agreed to purchase 300 million doses of vaccine with the cost of closely 5 dollars for each dose, developed and licensed by the UK's University of Oxford and British-Swedish drug-maker AstraZeneca and produced by the Serum Institute of India.
In contrast, the government of India purchased its first batch of 110 million vaccines for the cost of 2.72 dollars from the same vaccine producers. Bangladesh is paying 47 per cent more than India is paying for the same product.
Beximco Pharmaceutical Limited is the exclusive and only distributor for this vaccine of the world's 8th most populated country. Beximco is one of the largest conglomerates of Bangladesh owned by Salman F Rahman who also has been serving as the private sector development affairs adviser to the prime minister of Bangladesh so the common people expect their highest contribution in the time of pandemic but the nation has not seen enough contribution.
Rather Bangladesh government has had to pay more than other countries. It questions the negotiation skills of its associates while purchasing the vaccines, and additional, the cost of its national-level management is also extremely higher. It symbolises the poor structure of the health sectors of Bangladesh and to many extents, its various stakeholders. It is also a reminder to restructure and assure the transparency and efficiency of the structure so that we can respond to any bad situation properly. However, amidst all the gloomy factors, COVID-19 vaccination has kicked off. Reportedly the mass vaccination will start from the first week of February.
Vaccination is not new for Bangladesh as well as the world. There are always myths over vaccinations. During my childhood, I often heard different conspiracy theories of vaccinations such as polio, tuberculosis, pneumonia. Likewise, COVID-19 has its own stories where there are myths and truths. It is also a historical truth that during epidemics, myths, truths and falsified information go hand in hand.
According to a study by Massachusetts Institute of Technology, fake information can spread six times faster than actual information to the people on social media. It also added that nearly 50 per cent of the online readers report encountering fake news stories on their social media at least once in a day.
Based on social media misinformation and social conversations, people make their perception of the COVID-19 vaccination process. As a result, according to recent research published by the Health Economic Department of Dhaka University, only 32 per cent of people are ready to take the COVID-19 vaccines. On the other hand, 52 per cent people are interested to take vaccine but not now, rather after observing the situation in upcoming months. Besides, earlier North South University also conducted a survey where it was said 75 per cent of Bangladeshis are eager to take the COVID-19 vaccine.
In another survey, it was found that 40-45 per cent of Bangladeshis living in London are in favour of vaccination. In the United States, 38 per cent were in favour of vaccination in November, but it has increased to 50 per cent in January. In France, 30 per cent were in favour of vaccination in December, compared to 48 per cent in January. According to a December report by the India Express, the survey found that the number of people in India who do not want to be vaccinated was about 70 per cent. Which is now thought to have increased a lot.
Many countries of the world including Saudi Arabia, Indonesia, Malaysia have surveyed and got the real picture. They campaigned to identify the reluctance of the people. In Bangladesh, we do not know what percentage of people are in favour of vaccination, what percentage are against or hesitant.
Bangladesh government does not have any planned campaign in response to the propaganda. Everything is conceptual, everything is conjecture-based. Another speculative idea is that since the vaccine is coming from India, people are reluctant. In this case, the issue of anti-India sentiments is also being brought to the fore. But the reality is that the people of Bangladesh have confidence in the Indian medical system. Hundreds of thousands of people go to India every year for treatment. Most of them are happy with the treatment over there.
There might be confusion between the two vaccines manufactured in India. The Indian government-backed vaccine called 'Covaxin' has been developed by Bharat Biotech. It has not been accepted globally yet.
Bangladesh has received a gift from India, a vaccine jointly developed by Oxford University and pharmaceutical company AstraZeneca. Initially, Bangladesh purchased the same vaccine separately. The Oxford-AstraZeneca vaccine, which is being used in the developed countries including Britain and Europe, is being produced in India by the Serum Institute. It is the same vaccine, there is no difference between these two.
People might not understand the difference between these two vaccines. There are also plenty of myths about other foreign countries. The administration of Bangladesh has been saying not to spread any rumour. But they do not point out the difference which one is rumour and which one is actual information. There are tons of information processed in the human brain, thanks to the accessibilities to numerous media. Both government and its people are required to identify between actual and fake information.
If Bangladesh is not considered safe from the COVID-19 outbreak, then it will be a catastrophe for global, regional and bilateral economic and foreign policies. Having the COVID-19 vaccine will be mandatory to visit any country and also to access many services in the coming days. It would become a prerequisite for many things.
So, it is high time to get updated with the right information about the vaccination process. Efficiency, transparency and proactiveness should be implemented from making the strategies to implementing to the grassroots level.
MD Talebur Islam Rupom is a contributor to the New Age Youth.
Want stories like this in your inbox?
Sign up to exclusive daily email
More Stories from Mindspeak