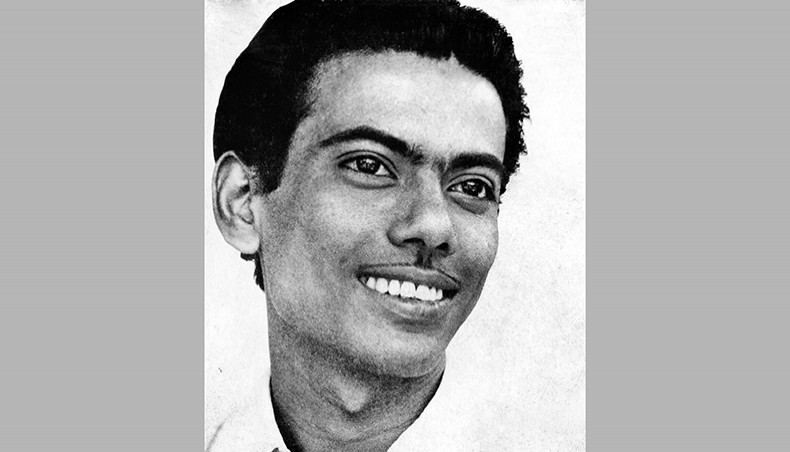 Today is the 49th disappearance day of the late eminent filmmaker, writer and freedom fighter Zahir Raihan.
Different organisations will pay tribute to Zahir Raihan organising programmes.
Moviyana Film Society will arrange an online programme marking the day. It will be streamed live on its Facebook page at 8:30pm.
Noted film critic and activist Mahmudul Hossain will deliver a special lecture titled Zahir Raihan: Camera Jakhan Rifle at the programme, which will be presided over by Moviyana Film Society president Belayet Hossain Mamun.
Moviyana Film Society general secretary Adri Hridoyesh will anchor the event.
Zahir Raihan was born on August 19, 1935 at Majupur in Feni. He started his career working as a journalist in 1950 and eventually became editor of Probaho in 1956.
He made his directorial debut as an assistant director with Jago Huya Savera in 1957. He also assisted Salahuddin in the film Je Nodi Marupathe. He made the then Pakistan's first colour film Sangam in 1964.
He completed his first CinemaScope film titled Bahana in the following year.
Apart from being a filmmaker, he is one of the acclaimed novelists of Bangla literature. His first collection of short stories, titled Suryagrahan, was published in 1955.
Zahir Raihan was present at the historic meeting of Amtala on February 21, 1952. He was overwhelmed greatly by the historic language movement and later made his acclaimed film Jiban Theke Neya based on the movement. The film was praised by the likes of Satyajit Ray, Mrinal Sen, Tapan Sinha and Ritwik Ghatak.
Besides taking part in the 1969 mass uprising in the then East Pakistan, Raihan joined the liberation war and made several documentary films on the war including Stop Genocide.
He disappeared on January 30, 1972 while trying to locate his brother, Shahidullah Kaiser, who was last seen in December 1971.
Zahir Raihan's literary works include Shesh Bikeler Meye, Trishna, Hajar Bachhar Dhare, Arek Phalgun, Baraf Gala Nadi, Kayekti Mrityu and others.
Want stories like this in your inbox?
Sign up to exclusive daily email