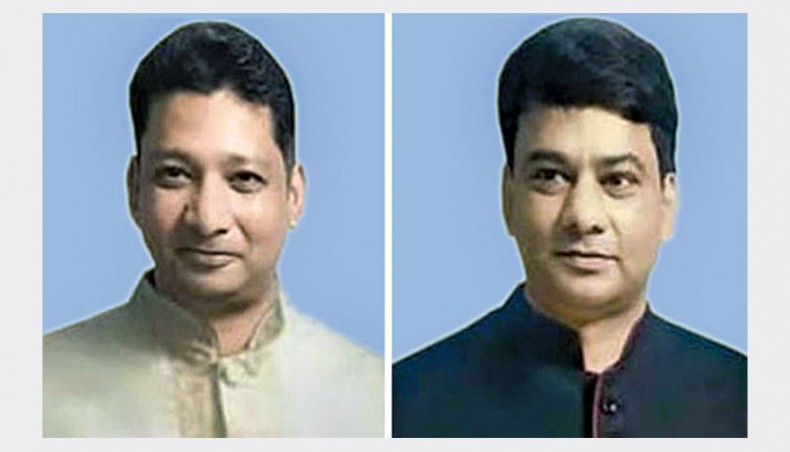 The Dhaka Special Judge Court 5 on Wednesday charged 12 people, including expelled Awami League leaders Enamul Haque Bhuiyan alias Enu and his brother Rupon Bhuiyan, with laundering money they had allegedly made from illegal casino business in Dhaka Wanderers Club at Motijheel.
Other accused are Enamul and Rupon's three brothers Shahidul Haque Bhuiyan, Rashidul Haque Bhuiyan and Merajul Haque Bhuiyan, Wanderers Club general secretary Joy Gopal Sarkar and their accomplices Tuhin Munshi, Nabir Hossain Sikder, Saiful Islam, Harun Ur Rashid, Sheikh Sunny Mostafa and Pavel Rahman.
Judge Iqbal Hossain framed the charges against them for laundering Tk 1.99 crore, in presence of Enu, Rupon, Joy Gopal, Tuhin, Nabir, Sunny and Saiful who were arrested earlier, by rejecting their discharge and bail petitions, court's bench assistant Matiar Rahman told New Age.
Enamul is a former vice-president of the Gendaria unit of Awami League while Rupon is the ex-joint general secretary of the same unit.
Five other accused — Shahidul, Rashidul, Merajul, Harun and Pavel — are still in hiding.
The cases were filed with the Gendaria police station on September 25, 2020.
Earlier, judge KM Emrul Kayesh of Dhaka Senior Special Judge Court took cognisance of the charges against Enamul, Rupon and 10 others in the cases and shifted the case to the Dhaka Special Judge Court 5 for trial.
On July 21, 2020 the Criminal Investigation Department inspector Mehedi Maksud, also the investigation officer of the cases, submitted the charge sheets to the Chief Metropolitan Magistrate's Court of Dhaka, showing 23 people as prosecution witnesses.
At least five cases have been filed against Enamul, Rupon and their associates for their alleged involvement in illegal casino business, money laundering and corruption, CID officials said.
The CID arrested the two siblings on January 13, 2020.
Before that, the Rapid Action Battalion on September 24, 2019, seized Tk 5 crore, 720 tolas of gold and five firearms during a raid on houses of Enamul, one of his friends and an employee in the Old Town of Dhaka.
After the arrest of the brothers, RAB seized Tk 26.55 crore and Tk 5.15 crore in fixed deposits in drives at a house of Enamul and Rupon at Wari in Dhaka.
Want stories like this in your inbox?
Sign up to exclusive daily email
More Stories from Country