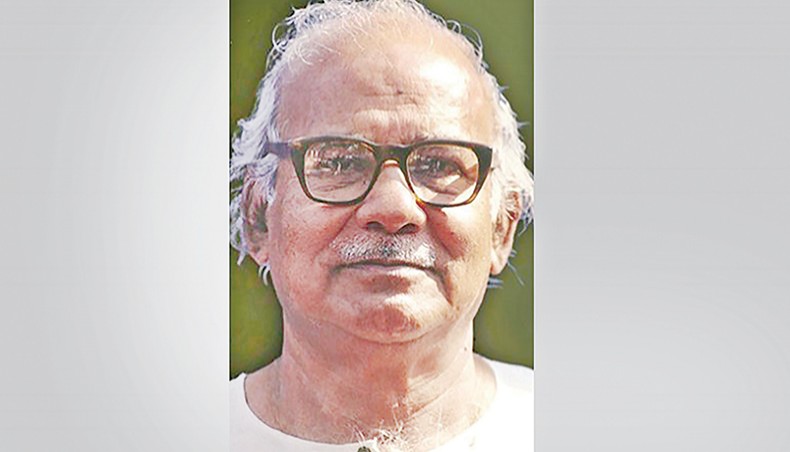 Today is the 14th anniversary of the death of the cultural activist, journalist, singer and Tagore researcher Waheedul Haque.
Admirers and peers of Waheedul Haque will pay tribute to him at an informal gathering scheduled to be held at Chhayanaut Sangskriti-Bhaban in Dhanmondi in the morning today.
Born on March 16, 1933 in Keraniganj, Dhaka, Waheedul Haque enriched the cultural arena of the country through his manifold contributions. He founded cultural organisations namely Chhayanaut, Kanthashilan, Nalanda, Anandadhwani, Phulki, Bratachari Samity and Basanto Utsab Udjapan Parishad.
He also co-founded Jatiya Rabindra Sangeet Sammilan Parishad. Waheedul Haque began his professional career as a journalist at the now-defunct The Daily Morning News.
Besides, he worked with a number of dailies and periodicals including The People, The Weekly Web, The Daily New Nation and The Daily Star. His lifelong activism involved social, political and cultural causes.
In 1961, on the occasion of the birth centenary of Rabindranath Tagore, Waheedul mobilised public support against the anti-Tagore hate campaigns of Ayub regime and founded Chhayanaut with like-minded people. He established Rabindra Sangeet Sammelan Parishad to promote Tagore's songs in 1980 and also established the recitation organisation Kanthashilan.
He also founded the Swadhin Bangla Shilpi Sangstha during the 1971 liberation war. For his remarkable contributions, Waheedul Haque was posthumously honoured with Ekushey Padak in 2008 and Independence Award in 2010.
He passed away on January 27, 2007.
Want stories like this in your inbox?
Sign up to exclusive daily email
More Stories from Miscellany