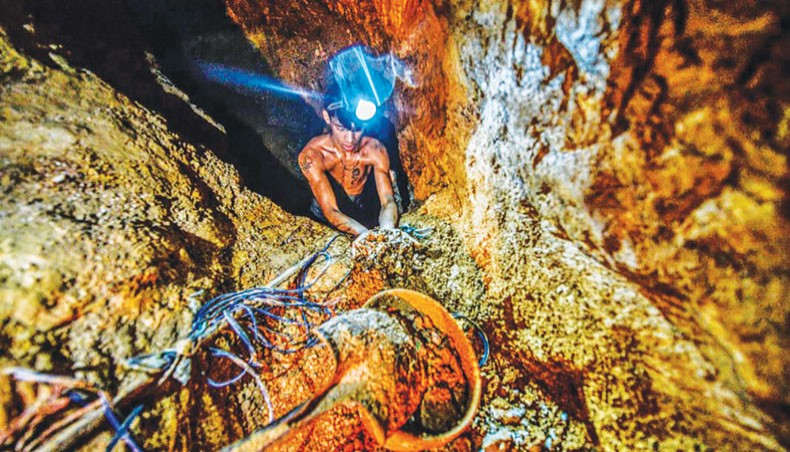 The government has initiated a move to amend the Gold Policy 2018 to pave the way for import of gold ore as well as establishment of refineries, said officials.
The cabinet committee on economic affairs will review a proposal by the commerce ministry in this regard today.
Commerce ministry officials said that the proposal recommended inclusion of gold ore import under a standard operating procedure.
There is no provision for the import of gold ore in the Gold Policy 2018 which only allows the import of finished gold in the form of gold bars and finished jewellery.
Commerce ministry officials said that they proposed the amendment following demands made by businesses for the facility to import gold ore to establish refinery plants.
They said that the proposal also sought a provision for reducing the duration for placing objections on the import of gold by the Bangladesh Bank to 10 days from 15 days.
The amendment also seeks a provision in the policy for limiting export of gold within the refineries, added the officials.
Countries like India, Australia, Germany, Switzerland, the United States, France and a number of countries in Africa run gold refineries.
The government introduced the Gold Policy on October 3, 2018 aimed at stopping unofficial import of gold.
Until December 2019, only 18 trading houses and a bank had taken out licences from the BB to import the item.
Of them, Aroosa Gold Corp and Diamond World imported 25 kilograms of gold in October 2020.
Aroosa Gold Corp imported 14 kg gold while Diamond World imported 11 kg of the metal.
As per an estimate given by the jewellers, the country's demand for the precious metal is around 42 tonnes or 42,000 kg a year.
On December 8, 2020, a meeting chaired by commerce secretary Jafar Uddin Ahmed decided to seek approval from the cabinet committee on economic affairs for amending the policy.
Want stories like this in your inbox?
Sign up to exclusive daily email
More Stories from Miscellany