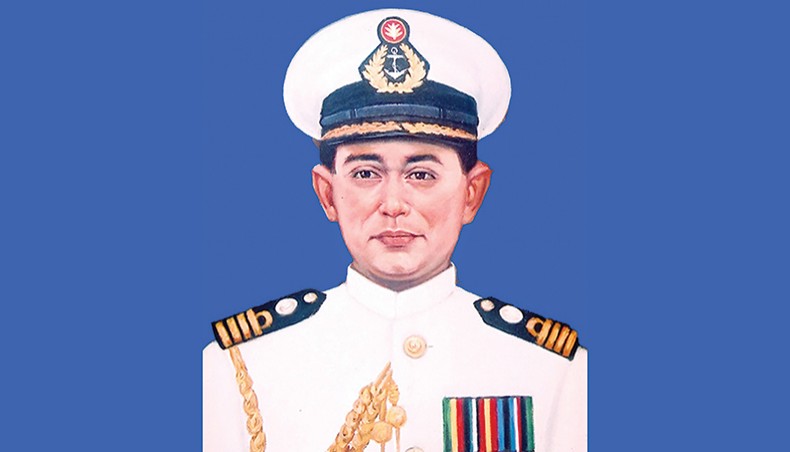 Retired captain Nurul Huq, the first chief of naval staff of Bangladesh Navy who served in 1972-73, died at Dhaka Combined Military Hospital on Monday night. He was 86.
Captain Nurul Huq, also a former shipping minister, had been suffering from high blood pressure and diabetes, said an ISPR hand out.
His namaz-e-janaza will be held at the naval headquarters mosque after Zuhr prayers. He will be buried at Banani military graveyard.
Nurul Huq also served as the chairman of Bangladesh Inland Water Transport Authority.
President Abdul Hamid and prime minister Sheikh Hasina expressed their condolence at the death of captain Nurul Huq.
In separate condolence messages, they expressed their deep condolence on Tuesday. They also prayed for his departed soul and extended sympathy to the bereaved family.
The journey of Bangladesh Navy began under the leadership of Nurul Huq. He was born in Dhaka on January 12, 1936.
He joined services Pre-Cadet Training School, Quetta on May 1, 1953 as a cadet and later Pakistan Navy Cadet Training School in October 1953.
He received naval professional training in BRNC, Darthmouth, HMS Triumph and HMS Eagle from September 1954. Nurul was commissioned in the UK on January 1, 1957. He did his Basic Engineering Course and Marine Engineering Specialisation Course from Royal Naval Engineering College, UK in 1958 and 1961 respectively.
His career was adorned with diverse appointments both afloat and ashore. He served as Senior Engineer Officer of a Cruiser, Engineer Officer if a Destroyer, Base Engineer Officer and Staff Officer (training) in Pakistan Navy.
Want stories like this in your inbox?
Sign up to exclusive daily email
More Stories from Country