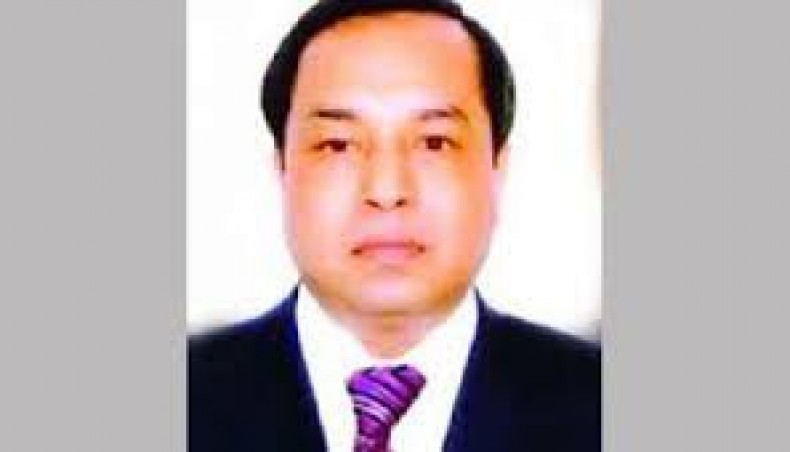 The Anti-Corruption Commission on Monday filed five cases against 33 people including former managing director of NRB Global Bank Prashanta Kumar Halder for allegedly laundering over Tk 350 crore of International Leasing and Financial Services Limited.
The commission deputy director Gulshan Anowar Prodhan filed the cases, ACC secretary Md Anwar Hossain Howlader told reporters.
In a briefing at ACC's Segunbagicha headquarters, Anwar said that the commission has already arrested the chairman of Peoples' Leasing and Financial Services, Uzzal Nandi, and the former managing director of the ILFSL, Rashedul Haque, in connection with two of the cases.
He said that Tk 70.82 crore loan was sanctioned to Anan Chemical, Tk 69.80 crore to Sudakha Properties, Tk 66.98 crore to Borno, Tk 54.55 crore to Rahman Chemicals and Tk 83.84 crore to Moon Enterprise.
These organisations produced fake documents and the officials of the ILFSL in collaboration with others sanctioned the organisations loans misusing their power, he added.
According to the case statement, managing director of Anan Chemical Amitav Adhikari and its four directors applied for a term loan of Tk 29 crore on October 14, 2015 to the then managing director, Rashedul Islam, of the ILFSL, a non-banking financial institution that reached a crunch point due to laundering of money by some of the officials.
Without scrutiny, ILFSL's assistant manager Rafikul Islam prepared the loan proposal. ILFSL's senior manager Rafsan Riad Chowhdury examined the proposal and assistant vice-principal Al Mamun Sohal forwarded it.
NBFI's head of business Nahida Runai recommended the sanctioning loan. To place the issue on the board meeting, approval of ILFSL's managing director was needed and Rashedul gave the nod, said the FIR.
Eleven days later, on October 25, 2015 the loan was sanctioned at the approval of the directors of the ILFSL — Nasim Anowar, Basudev Banarjee, MA Hashem and Mizanur Rahman.
Similarly, Amitav applied for working capital and a business expansion loan on June 02, 2016 for Tk 31 crore. The loan was sanctioned on the 191th meeting on June 11, 2016.
Another Tk 5 crore was sanctioned on March 30, 2017 and Tk 36.81 crore on December 24, 2018.
Of Tk 101 crore, about Tk 70.82 crore was disbursed, found the ACC following an enquiry.
Of the loan, about Tk 5 crore was transferred to Ookayama Limited's two accounts on June 15, 2016. Another Tk 9.4 crore was first transferred to Hal International on June 19, 2016. The money was later transferred to Halder's personal account two days later.
About Tk 11.14 crore was transferred to Reliance Finance to adjust Deya Shipping Limited's loan.
After analysing Anan Chemical's transaction history, it was found that about Tk 15 crore was transferred to Borno, Neutrical and Arbi Enterprise. About Tk 7 crore was transferred to Sukhada Ltd.
PK Halder helped Anan Chemicals to get the loan, according to the FIR.
PK Halder came to limelight during the anti-casino drives in 2019. The ACC launched an inquiry into the involvement of 43 people, including Halder, in the illegal casino business.
The ACC on January 8, 2020 filed a case against PK Halder on charges of illegally amassing wealth worth around Tk 275 crore.
Several inquiries over the embezzlement of crores of takas from four NBFIs by Halder are pending with the ACC.
Besides, a Dhaka court on Monday allowed the ACC to interrogate Uzzal Nandi and Rashedul Haque after granting a five-day remand after they had been arrested on Sunday.
And the commission deputy director Salahuddin started interrogation of PK Halder's female friend Abantika Baral who was placed on a three-day remand on the day.
Want stories like this in your inbox?
Sign up to exclusive daily email
More Stories from Country