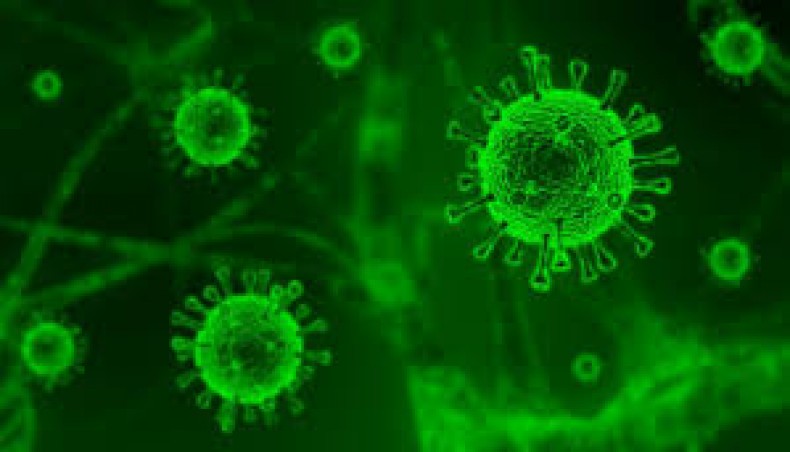 COVID-19 claimed the lives of 18 more people and 602 people tested positive for the disease in Bangladesh in the past 24 hours ending at 8:00am on Monday while global coronavirus toll rose to 21,29,368.
With the figures, the country's COVID-19 death toll reached 8,041 and the number of cases rose to 5,32,401, according to the Directorate General of Health Services.
The DGHS in its daily update said that 14,829 samples were tested and 4.06 per cent of them were found positive for COVID-19 in the past 24 hours. Bangladesh confirmed the first cases of COVID-19 on March 8, 2020 and the first death on March 18 in the year.
The country is now in the 47th week of the outbreak.
In recent weeks, the numbers of COVID-19 cases and deaths have also decreased.
The overall COVID-19 positivity rate is now 14.91 per cent and the overall fatality rate is 1.51 per cent.
The daily positivity rate had remained over 20 per cent till the third week of August in 2020 from the end of May in 2020 after remaining at a relatively lower level since the beginning of the outbreak in March, 2020.
The positivity rate has been in gradual decline since August 2020 and the rate hovered around 4-6 per cent in the past few days, before dropping down below 4 per cent on Saturday and Sunday.
The test positivity rate on Monday, however, crossed 4 per cent, rising from 3.34 per cent on Sunday.
The DGHS in the daily update said that among the 18 deceased, eight were from Chattogram division, seven from Dhaka division, two from Rajshahi division and one was from Mymensingh division. Twelve of the deceased were above 60 years of age while two were between 51 years and 60 years, three were between 41 years and 50 years and one was between 31 and 40 years.
So far, 4,76,979 COVID-19 patients have recovered, including 566 in the past 24 hours. The country had 47,381 active cases on Monday.
Agence France-Presse adds: The novel coronavirus has killed at least 21,29,368 people since the outbreak emerged in China in December 2019, according to a tally from official sources compiled by AFP at 1100 GMT on Monday. At least 9,91,44,230 cases of coronavirus have been registered. Of these, at least 6,01,74,900 are now considered recovered.
These figures are based on daily tolls provided by health authorities in each country and exclude later re-evaluations by statistical organisations, as has happened in Russia, Spain and Britain.
On Sunday, 8,543 new deaths and 4,74,710 new cases were recorded worldwide.
Based on latest reports, the countries with the most new deaths were the United States with 1,760, followed by the United Kingdom with 610 and Brazil with 592.
The United States is the worst-affected country with 4,19,220 deaths from 2,51,27,573 cases.
After the US, the hardest-hit countries are Brazil with 2,17,037 deaths from 88,84,577 cases, India with 1,53,470 deaths from 1,06,67,736 cases, Mexico with 1,49,614 deaths from 17,63,219 cases, and the United Kingdom with 97,939 deaths from 36,47,463 cases.
Europe overall has 6,99,965 deaths from 3,20,75,371 cases, Latin America and the Caribbean 5,73,797 deaths from 1,82,10,181 infections, and the United States and Canada 4,38,287 deaths from 2,58,74,233 cases.
Asia has reported 2,35,596 deaths from 1,49,41,122 cases, the Middle East 95,472 deaths from 45,69,336 cases, Africa 85,306 deaths from 34,42,365 cases, and Oceania 945 deaths from 31,624 cases.
US biotechnology firm Moderna on Monday said lab studies showed its COVID-19 vaccine would remain protective against variants of the coronavirus first identified in the United Kingdom and South Africa.
But out of caution, the company will test adding a second booster of its vaccine — to make three shots in total — and has begun preclinical studies on a booster specifically for the South African variant.
President Joe Biden re-imposes a travel ban on most non-US citizens who have been in Britain, Brazil, Ireland and much of Europe and extends the ban to South Africa.
Mexican president Andres Manuel Lopez Obrador is infected but says his symptoms are mild and that he feels optimistic.
The UN's International Labour Organisation says the pandemic took a 'massive' toll on the global labour market last year with the equivalent of more than a quarter of a billion jobs lost.
The Pfizer jab becomes the first vaccine to get the green light in Australia with doses expected in late February.
France's Pasteur Institute is abandoning its vaccine project saying the first trials had showed it was 'less effective than hoped.'
New Zealand's first case in more than two months has been identified as the South African variant. The woman who had been in Europe tested positive 10 days after completing two weeks in isolation.
Russian social media star Serkey Kosenko is kicked out of Bali and banned from returning for at least six months for holding a party that broke virus rules.
In a report entitled 'The inequality virus', Oxfam says the pandemic marks the first time since records began that inequality is rising in virtually every country at the same time.
Austria is among the first European countries to make FFP2 masks mandatory, with medical-grade masks now required for those over 14 on public transport and in shops, hospitals and medical practises.
Chinese president Xi Jinping opens a virtual edition of the World Economic Forum known as Davos, referring to the Swiss ski resort where the annual summit usually takes place.
Following the virtual session which runs till Friday, Davos will move in May to Singapore for health and safety reasons, as the city-state has recorded just 29 Covid-19 deaths.
Hong Kong lifts its first neighbourhood lockdown after officials who went door to door to test some 7,000 people found just 13 cases.
A major clinical trial in Canada shows an inexpensive anti-inflammatory drug called colchicine can reduce the risk of complications and death from the virus.
Want stories like this in your inbox?
Sign up to exclusive daily email
More Stories from Country