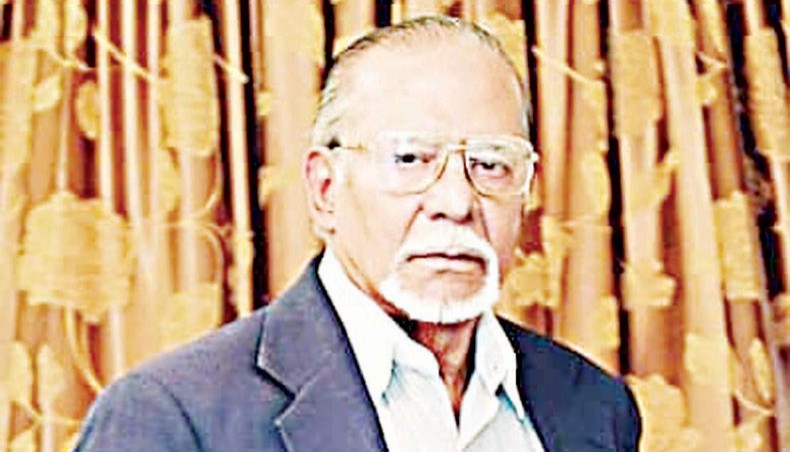 Raisuddin Ahmed was a man of many parts. He was known to many people from different associations. I knew him from family connections. His mother was involved with politics, which brought her close to my mother. So through that connection, I saw him from my early childhood days. I think he took me on his lap few times.
Rais bhai was a very efficient airline officer. He was a very high ranked official in the Pakistan International Airlines. After independence, he had a great impact in the formation of Biman Bangladesh, where he used his experience of working with the PIA.
If I have to say one thing about Rais bhai, I must say that as an organiser he was unparalleled and no sports body in Bangladesh has ever got an organiser like him. He was a dreamer and he pursued the ways to fulfill his dreams.
Rais bhai was also a cricketer, and he was quite good at it. He took the steps to initiate the Dhaka league after liberation. During that time, cricket was not so popular and it was an expensive game. Rais bhai along with Reza bhai [Reza-E-Karim, former general secretary of BCB] tried to resume the game in Dhaka in the post liberation period. At that time to play cricket you needed foreign currency because bat, ball and many other items had to be imported. As a war ridden country with a small purse of foreign currency, Bangladesh had many other priorities over cricket. But they somehow managed some cricket gear from the British High Commission for the players on behalf of the cricket board and resumed Dhaka league.
One of the great qualities Rais bhai possessed was his problem solving mentality. He managed high-protein biscuits from Red Cross for the cricketers, used his position in Biman Bangladesh to bring the astro turfs which were laid in the Abahani ground and Bangabandhu Stadium for the preparations ahead of the 1997 ICC trophy, which we won. That win took us to the World Cup and made way for all future successes.
Rais bhai invited the Marylebone Cricket Club team to Dhaka, the first ever foreign cricket team to visit independent Bangladesh, which was a major breakthrough. MCC members came and saw the interest for cricket among the people, which helped us get the associate membership of the International Cricket Council.
The first foreign tour Bangladesh national team ever took was the 1979 ICC trophy in England. At that time the financial condition of the cricket board was not good. As a top official of Biman Bangladesh, Rais bhai arranged tickets for the team as sponsors so that the board would not have to bear the heavy burden of airfare.
He also had a great contribution in shaping the Dhaka league, finding sponsors as he was holding a very influential position and was known to many people.
Gradually he became aloof and took himself out of all engagements; therefore now many people don't know about his contributions.
But the truth is, the history of Bangladesh cricket cannot be written without him.
Ahmed Sazzadul Alam, BCB Director
Want stories like this in your inbox?
Sign up to exclusive daily email
More Stories from Cricket