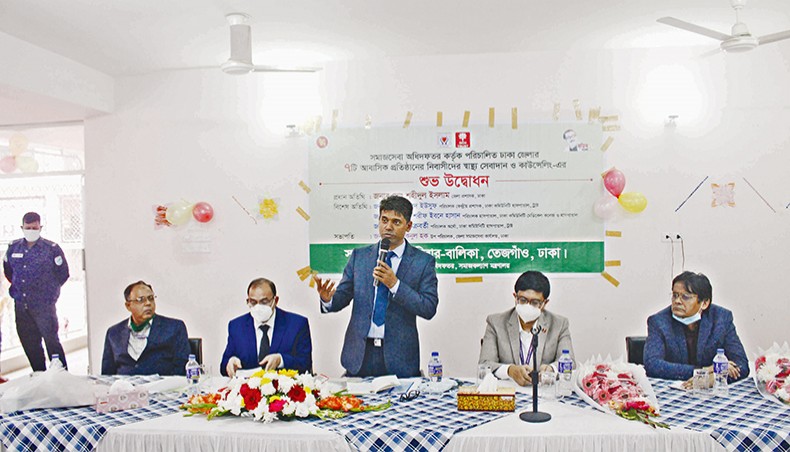 The Dhaka Community Hospital Trust on Wednesday launched a school healthcare programme, offering free medical services for orphan, poor and disabled children.
Dhaka district deputy commissioner Shahidul Islam inaugurated the programme at an event at the Sarkari Shishu Paribar (Girls) in Tejgaon, according to a press release.
Since December 2020, seven schools for orphans, vagrant and disabled children and adolescents run by the Department of Social Welfare in Dhaka city have joined the school healthcare programme of the hospital trust.
The schools are Sarkari Shishu Paribar, Chhota Moni Nibas, Daytime Child Care Centre, Integrated Education for Visually Impaired Children, School of Hearing Impairs, and Safe home and Centre for Vagrant.
The hospital also operate the free healthcare services in six schools run by the Law and Arbitration Centre under the name of 'Jokhon Tokhon Shikkha' , Children's School run by Women's Association, Sultan-Sofa Pathshala, Yusuf School and Shishu Swarga.
The community hospital trust, established with a commitment to provide sustainable, safe and integrated medical services within the income limits of the common people, has been working tirelessly for more than three decades.
Want stories like this in your inbox?
Sign up to exclusive daily email
More Stories from Banking