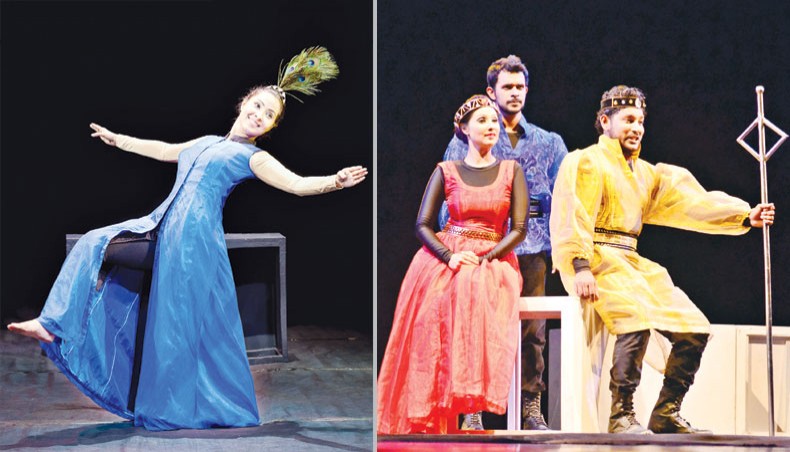 Theatre troupe Padatik Natya Sangsad will stage two plays titled Gahanjatra and Macbeth on Saturday at the National Theatre Hall of Bangladesh Shilpakala Academy marking its 43rd founding anniversary.
The play Gahanjatra, written by Rubayet Ahmed and directed by Sudip Chakraborty, is the troupe's 39th production. It will be staged at 6:00 pm.
Gahanjatra revolves around a woman named Salma, who flees from an area devastated by religious violence. The area is controlled by religious extremists, who have raped and murdered many girls. They also kill Salma's fiance Aryan, a violin-player.
Salma hates violence and dreams of an ideal world where people of all faith can live in peace and harmony. Salma returns to bury and mourn her dead partner. However, she gets captured by the extremists, who rape and murder her too.
Before her death, Salma prays for the salvation of all, including the souls of the extremists who are destroying peace and harmony on earth.
Following which, the troupe will stage the 50th show of their play Macbeth at the same venue.
The play Macbeth, based on William Shakespeare's tragedy in the same title, has been translated by eminent poet-playwright Syed Shamsul Haq and directed by Sudip Chakraborty.
The play revolves around a Scottish general named Macbeth. It depicts how political ambition takes its toll on those who seeks power for their own sake.
Want stories like this in your inbox?
Sign up to exclusive daily email
More Stories from Theatre