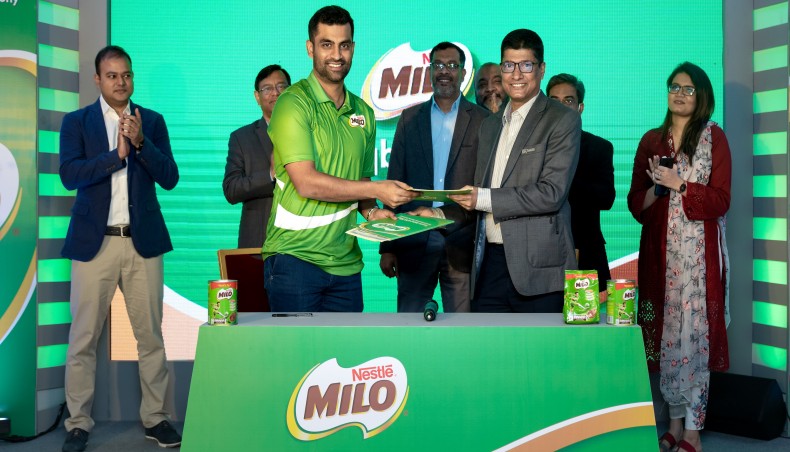 Bangladesh one-day international skipper Tamim Iqbal is the new brand ambassador of Milo, a cocoa malt beverage from Nestlé, the company announced in a press release on Monday.
With this partnership, Milo would be able to reach the next generation of Bangladesh and encourage them to actively take part in sports, hoped Shammi Rubayet Karim, head of communication and marketing services of Nestlé Bangladesh.
'We are very excited to have Tamim Iqbal on board as the brand ambassador of MILO, and together MILO and Tamim Iqbal can really bring out the best for the children of Bangladesh,' Shammi was quoted in the press release.
Tamim was also excited to partner with Milo and reminisced how Milo was a part of the formative years of his cricket career.
'I still remember MILO used to have small carts on the sideline and they used to serve MILO to all the players. We used to race to see who gets to have MILO first, and then go for an additional lap to get one extra MILO,' Tamim was quoted in the press release.
Want stories like this in your inbox?
Sign up to exclusive daily email
More Stories from Cricket