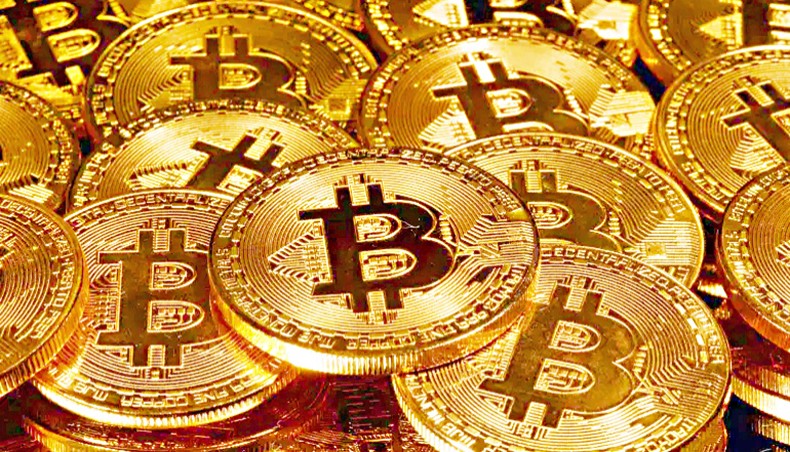 ON 15 January 2021, an exclusive piece of news was shared by yahoo news that someone made a simultaneous transfer of 28.15 bitcoins, which worth more than 500,000 US dollars, to 22 different virtual wallets on December 8, 2020, a month before the Capitol Hill invasion by extremist Trump supporters. US law enforcing agencies and cryptocurrency researchers suspect that these donations are linked to the January 6 assault on the US Capitol Hill. Chainalysis, which maintains a repository of information about public cryptocurrency exchanges and whose tools aid in government, law enforcement and private sector investigations, revealed that prominent US right-wing websites received these generous donations from a bitcoin account linked to a French cryptocurrency exchange. Organisations and individuals who participated in the Capitol insurrection are linked to these right-wing websites. US intelligence agencies are now investigating it to uncover potential foreign involvement to fuel the Capitol Hill riot. This issue will surge the legal boundary of cryptocurrencies, although their transactions are allowed by US laws. Global concern is also increasing about the legal issues relating to cryptocurrencies.
Legal issues relating to cryptocurrencies:
WHILE cryptocurrencies are managed through advanced encryption techniques, many governments have taken a cautious approach towards them, fearing their lack of control over cryptocurrency and the impact of such a lack on financial security. Governments in several countries have warned against cryptocurrency and some have taken solid regulatory measures to discourage investment in cryptocurrencies. They are completely banned in Algeria, Bolivia, Egypt, Iraq, Morocco, Nepal, Pakistan, and the United Arab Emirates. In our country, they are implicitly banned as in 14 other countries such as China, Colombia, Indonesia, Iran, Kuwait, Oman, Qatar, Saudi Arabia, and Taiwan. In Russia, though cryptocurrencies are legal, it is illegal to purchase goods with any currency other than the Russian ruble.
Cryptocurrencies are a potential tool to evade economic sanctions for some countries. For example, Russia is reported to have secretly supported Venezuela with the creation of the El Petro, a national cryptocurrency initiated by Maduro government to obtain oil revenues, circumventing US sanctions against Venezuela.
Cryptocurrencies raise concern of an unregulated global economy. Cryptocurrency networks may become tools for anonymous web criminals because of the property of anonymity of cryptocurrency traders. It may expose money laundering and misappropriation of funds, particularly during cross-border transfer of cryptocurrencies. The alleged financing for Capital Hill invasion is an example of this. For laundering money, financial actors do not need intricate net and offshore bank accounts; they can easily do it through anonymous cryptocurrency transactions. Therefore, this p2p economic exchange of cryptocurrencies poses a threat to the economic and political system.
Cryptocurrencies also result in losing control over monetary and exchange rate policy by the central banks. Cryptocurrencies do not have physical form as paper money and are typically not issued by the central bank. Hence, cryptocurrencies typically use decentralised control as opposed to currency control by the central bank. Because of this, cryptocurrencies remain beyond the control of a single country. It poses a new challenge to the central banks' control over monetary and exchange rate policy.
Cryptocurrencies may be used for tax evasion. Crypto transactions occur using blockchain which is independent from formal banking systems, and therefore can make tax evasion easier for individuals. Taxable income is determined and reported by individuals to the revenue authority. If the cryptocurrency investors do not report the income to the tax authority, it will be complex and difficult to track the income of individuals from cryptocurrencies.
Cryptocurrencies may be exposed to cybercrime. The two main forms of doing cybercrime by using cryptocurrencies are: a) use of cryptocurrencies for black market transactions, and b) theft and fraud by hacking.
Use of cryptocurrencies for transaction in black market is another pressing issue. Cryptocurrencies gained popularity among the investors who have come to contemplate them as a 'safe haven' during banking crises and as means of payment. It has led cryptocurrency to be used in the form of online black markets, named Darknet market. An example of this is Silk Road, an online black market used to sell illegal drugs on the dark web. The website was launched in February 2011, where sellers had to purchase an account in an auction. These drug dealers used the provision of anonymity to complete online drug deals, which, according to FBI estimate, accounted for 5 per cent of the total bitcoin value. In October 2013, the FBI shut down the website and arrested Ross Ulbricht, the general manager of Silk Road. Two more versions of Silk Road came in use since then, which were also shutdown. In the following year, the number of prominent dark markets increased from four to twelve, increasing the amount of drug listings from 18,000 to 32,000.
The role of cryptocurrency in theft and fraud by hacking warrants attention too. Hacking of both the exchanges and cryptocurrency wallets has become more widespread and more severe in the recent past. On December 2017, Ernst & Young reported that the total amount of funds raised by initial coin offerings approached to $4 billion, twice the volume of venture capital investments in blockchain projects. But 10 per cent of the initial coin offerings proceeds were stolen by hackers, deceiving the cryptocurrency investors. Another incident of hacking and theft happened in 2016 when about 120,000 BTC, about $72 million, was stolen from Bitfinex, a Hong Kong-based cryptocurrency platform owned by iFinex Inc that provides wallet and trading services for cryptocurrencies. In 2014, Bitfinex crashed down after the theft of over 700,000 BTC, worth about $473 million. Another robbery happened in January 2018, when hackers broke into Coincheck Inc, stealing nearly $500 million in digital tokens. While traditional financial products such as stocks and bonds have strong consumer protections in place, there is no way to limit consumer losses if cryptocurrencies are hacked, lost, or stolen.
In addition to these, the adverse impact of cryptocurrencies are their use in secretly funding assassinations, attacks on businesses, child exploitation (including pornography), corporate espionage, sexual exploitation, and stealing of credit card information. Further, cryptocurrency trading is based on password set by the individuals who obtain the currency via the exchange. If the password is lost or stolen, there is no way to access the account, the wallet. Regulators and policy makers, therefore, need to consider all these issues before enabling cryptocurrencies as legal financial assets.
Dr Shahadat Hossain is an associate professor of Finance, University of Chittagong.
Want stories like this in your inbox?
Sign up to exclusive daily email
More Stories from Opinion