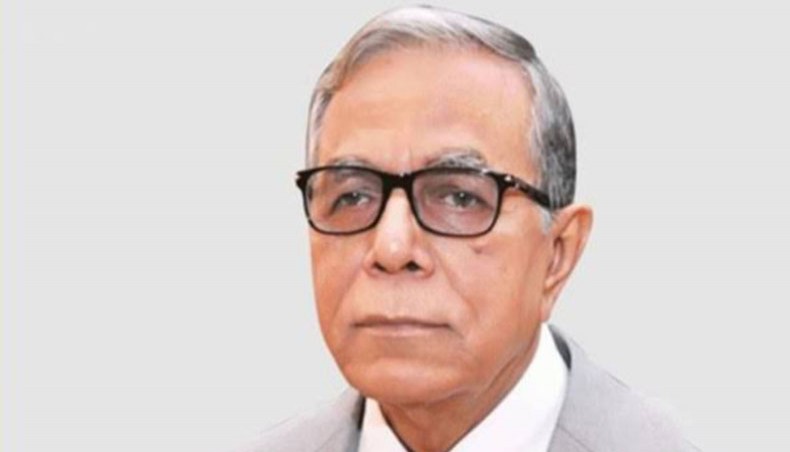 President Abdul Hamid on Monday urged the ruling and the opposition parties to play a constructive role in ensuring transparency, accountability, tolerance, consolidation of human rights and rule of law and progress of the nation.
He also called upon them to play their due role in the Jatiya Sangsad.
'We have to work more unitedly to combat corruption, drug abuse, terrorism and militancy by upholding the spirit of Liberation War spirit to build the Sonar Bangla dreamt by father of the nation Bangabandhu Sheikh Mujibur Rahman,' he told the Jatiya Sangsad in the afternoon.
The president also called upon all irrespective of religion, caste and tribe to forget the differences of party-opinion-path to pay the blood-debt of millions of martyrs by establishing an exploitation-free society.
As per parliamentary practice here, the current session, the 11th one of the Eleventh Jatiya Sangsad, is the maiden one of 2021 where the President addresses the House every year. Subsequently, a detailed discussion usually takes place in participation of lawmakers.
But due to COVID-19 this session, like the special JS session on the occasion of Mujb Borsho, will be held in a limited scale maintaining the health rules.
Leader of the House and Prime Minister Sheikh Hasina and parliamentarians of both treasury and opposition benches were present as Speaker Dr Shirin Sharmin Chaudhury chaired the sitting.
Abdul Hamid said, 'Despite hundreds of adversities to accelerate the progress of the country and the nation, the government continues to make its relentless efforts to ensure good governance, democracy and people's participation in development programmes.'
Terming the Jatiya Sangsad as a focal point of people's hopes and aspirations of the country, he urged people of all political parties, classes and professions to make concerted efforts to build consensus on democratization, good governance and uninterrupted socio-economic development.'
In his speech, the president summarised the activities and achievements of the government in various sectors, including economy, trade-investment, food-agriculture, environment-climate, power, education, health, good governance, women and children development, information and communication technology, sports and youth development, rural development and women empowerment.
Want stories like this in your inbox?
Sign up to exclusive daily email
More Stories from Country